About Us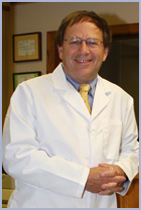 Dr. william J. Claiborne
A West Virginia native, Dr. William J. (Bill) Claiborne completed a Bachelor of Science degree in Mathematics at Wake Forest University. He then earned a Doctor of Dental Surgery degree from the University of North Carolina at Chapel Hill, followed by a Clinical Certificate and a Master of Science in Periodontology, also at UNC-Chapel Hill.
Additionally, Dr. Claiborne is a graduate of the Misch International Institute, one of the most renowned dental implant training institutes in the world. He stays current in the latest techniques and procedures of Periodontology and Implant Dentistry through ongoing educational courses as well as involvement in professional study groups.
He is a member of the American Academy of Periodontology, International Congress of Oral Implantologists, American Dental Association, Southern Academy of Periodontology (having served on its Executive Council), North Carolina Society of Periodontics, North Carolina Dental Society and the Buncombe County Dental Society (having held several offices, including that of President).
In addition to his exceptional skills in treating periodontal disease of all stages, Dr. Claiborne provides the services of dental implant placement, cosmetic periodontal enhancement (including functional and esthetic crown lengthening), periodontal surgery, gum and bone grafting and oral biopsies.
Dr. Claiborne is an experienced speaker to professionals in the dental community as well as to the public. He is supported by staff members who share his commitment to providing the highest level of patient care. Together, they make each visit a pleasant experience with a priority on comfort.
---
Jennifer L. Boyland, DDS MSD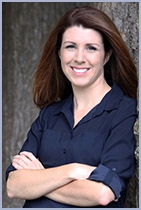 Dr. Jennifer Boyland grew up in Christiansburg, VA. She graduated magna cum laude with a Bachelor of Science degree in Human, Nutrition, Foods and Exercise from Virginia Tech and received her Doctor of Dental Surgery degree from Virginia Commonwealth University.
After graduating dental school, Dr. Boyland moved to Charleston, SC to complete a two-year Advanced Education in General Dentistry residency program at the Medical University of South Carolina, where she served as chief resident. During her AEGD program, Dr. Boyland was trained in comprehensive treatment planning and clinical care, management of medically complex patients, and treatment of patients with special needs. She was then accepted into the periodontology residency at MUSC, serving as chief resident for a second time.
Dr. Boyland has extensive training in periodontal therapy, periodontal plastic surgery, dental implant therapy, bone and periodontal regenerative surgery, and pre-prosthetic surgery. She is a member of the American Academy of Periodontology, the American Dental Association, North Carolina Dental Association, North Carolina Society of Periodontics, Southern Academy of Periodontics, and the Buncombe County Dental Society.
In her free time, Dr. Boyland enjoys time with her boyfriend and their golden retriever. She enjoys music (especially folk and bluegrass), cooking, making stained glass, spending time outdoors, and exploring Western North Carolina.
the benefits of treatment
through a periodontist
A Periodontist specializes in treating the gums and other soft tissues in the mouth.
In addition to achieving a dental doctorate, Periodontists continue in their education past dental school to obtain an advanced skill level. These specialized skills are particularly beneficial for creating optimal oral health and a lifetime of confident smiles.
For those who are missing one or more natural teeth, Dr. Claiborne has also acquired an advanced level in the diagnosis and placement of Dental Implants.
As a wedding gift, my grandmother had Dr. Claiborne repair my gummy smile. I looked fabulous for my wedding day and I knew it was because of my new smile. This was the best gift I'll ever get and I'm forever indebted to my grandmom and Dr. Claiborne. It has changed my whole facial appearance and I love my new smile!
Whitney R.,
patient of Dr. Claiborne
If it weren't for Dr. Claiborne, I'd probably be walking around with dentures by now. He kept me from losing teeth and I now have a healthy mouth. He's wonderful and I'm so grateful to him and his staff!
Joanne G.,
patient of Dr. Claiborne