Smile Gallery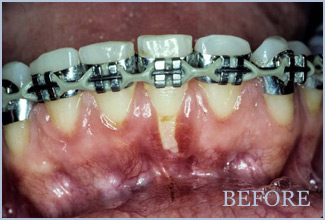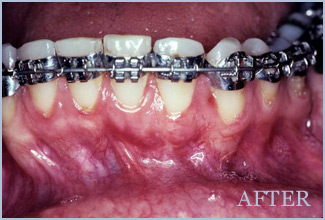 PEDICLE GUM GRAFTING
This orthodontic patient was at risk of losing a tooth due to severe exposure of the tooth root. A Pedicle Graft was performed, using the patient's own tissue, to recover this vulnerable tooth area and restore a healthy smile line.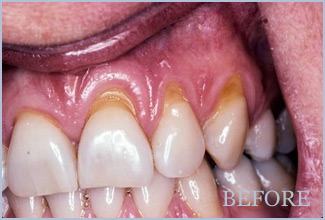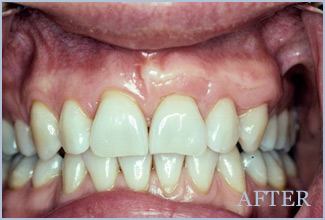 SUBEPITHELIAL CONNECTIVE TISSUE GRAFT
Receded gums are caused by various factors and result in sensitivity as well as detract from a flattering smile. Here, a Subepithelial Connective Tissue Graft was performed to cover multiple exposed roots, reduce further gum recession and protect vulnerable roots from decay. This also restores an attractive smile appearance.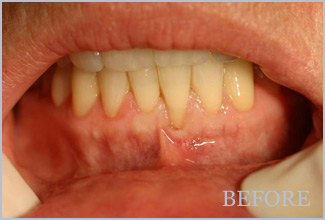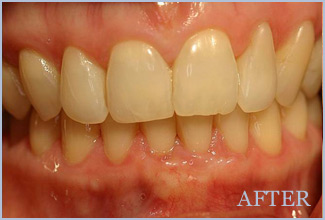 SUBEPITHELIAL CONNECTIVE TISSUE GRAFT
This gum grafting procedure was performed to cover a single, exposed root.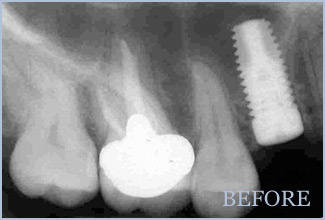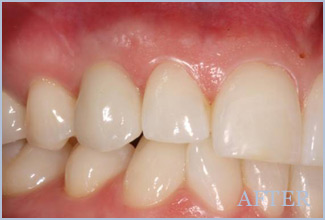 DENTAL IMPLANT – SINGLE
To replace this tooth, an artificial root was placed into the jaw. After a healing period, a replacement tooth was attached to the root. As you can see, the protective gum tissue was also restored with beautiful results!

DENTAL IMPLANTS
This female needed replacement of four front teeth. Cone Beam imaging was first performed for a 3D view of the patient's upper and lower jaw. Simplant software was then used to create a treatment plan for placement of multiple root form implants. This means the implants can be placed using a precision implant guide for an optimal restorative outcome. The result is a flattering smile that functions dependably.