Aesthetic Gum Enhancements
In addition to improving the health of your gums, a Periodontist is trained to enhance the appearance of your smile when gum tissue is involved.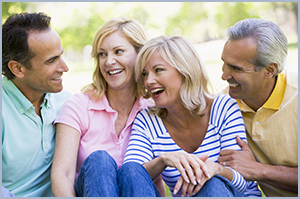 For smiles that show too much of the gums above the teeth, procedures can adjust the smile line for a more pleasing appearance.
Areas of gum recession that reveal tooth roots can also be repaired quickly and gently using today's advanced techniques.
If you have concerns about the appearance of your smile, Dr. Claiborne will be happy to make recommendations to create desirable results.