Blog Archives
Recent Posts
Categories
Archives
How Good Oral Health Protects Your Heart
Posted on Feb 16, 2023 by William J. Claiborne, DDS MS
Having just celebrated Valentine's Day, hearts were everywhere. The heart was mentioned in poems, cards, gifts and even in the shape of boxes that contained candy.
Your heart (the one in your chest) and your oral health are actually very much related. You may not realize how connected your mouth is to your heart.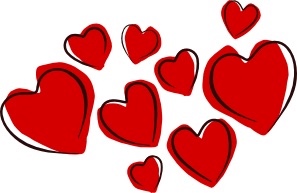 Bacteria in our bodies is not always a bad thing. For example, certain bacteria in the gut actually enhance the process of digestion and help to keep the digestive system operating efficiently.
However, certain bacteria are bad. When too much bacteria invade the body, the immune system becomes overburdened. In bacteria overload, the body's natural defense response, white blood cells, aren't always able to conquer infection. This is when your doctor may prescribe an antibiotic – to give the immune system added reinforcements.
According to a report on the health of Americans (published by the Centers for Disease Control & Prevention), it is estimated that over 47% have some form of gum disease. Although we all aspire to have a smile that is appealing, it is what lies beneath the teeth and gums that can wreak havoc on one's overall health.
Over time, inadequate daily oral hygiene enables an overload of bacteria in the mouth. For people who have habits such as smoking, unhealthy diets, and alcohol consumption, their vulnerability is even more susceptible to this bacterial buildup.
This is also true for people as they age. Aging contributes to a reduced ability to produce saliva, the mouth's oral rinsing agent. When saliva flow fails to 'wash away' bacteria at sufficient levels, the accumulation runs rampant.
Oral bacteria are living, eating, and reproducing organisms. They thrive on rotting food particles caught between teeth. They attack gum tissues and tooth enamel. Eventually, they can work their way down tooth roots and attack the bones and tendons that support teeth.
Through tears in diseased gum tissues, this infectious bacteria can enter the bloodstream. This potent bacteria are now associated with a number of serious health conditions due to their ability to trigger systemic inflammation.
When the gum tissues can no longer combat the onslaught of bacteria, there can be very few signs of periodontal (gum) disease initially. Signs that emerge are typically frequent bad breath along with swollen, tender and beefy red gums that bleed when you brush. As they grow in number, the gum tissues become weaker and they can penetrate the bloodstream.
According to the American Academy of Periodontology (www.perio.org),
"Several studies have shown that periodontal disease is associated with heart disease. While a cause-and-effect relationship has not yet been proven, research has indicated that periodontal disease increases the risk of heart disease.
"Scientists believe that inflammation caused by periodontal disease may be responsible for the association.
"Periodontal disease can also exacerbate existing heart conditions. Patients at risk for infective endocarditis may require antibiotics prior to dental procedures. Your periodontist and cardiologist will be able to determine if your heart condition requires use of antibiotics prior to dental procedures."
For this reason, cardiologists are more often advising their patients to be evaluated by a periodontist prior to heart surgery. As mentioned above, gums that bleed are a sign of gum disease. These oral bacteria, given an opportunity to enter the bloodstream, are able to travel anywhere, including the heart. They can reach the heart muscle and cause a severe infection.
As an Asheville periodontal specialist, I have an up-close view of the damaging affects of insufficient oral hygiene. If you are experiencing any of the following symptoms of gum disease, please know that it will only worsen without treatment.
Common signs are:
• Gums that bleed easily when brushing
• Tender or swollen gums
• Gum recession
• Frequent bad breath
• Gums that darken in color from a healthy pink to red
• Gus pockets that form near the base of some teeth
Gum disease is also the nation's leading cause of adult tooth loss. And, studies have shown that the loss of natural teeth compromises the digestive process, social confidence and one's lifespan.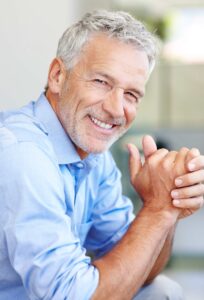 If you've failed to be fully committed to your oral health, there is no better time to begin than the present. Start with a thorough periodontal examination. Call 828-274-9440.
If dental fears have prevented you from having regular dental care, consider beginning with a consultation. This occurs in a comfortable, private consultation room that is removed from the clinical side of the office. Let's protect you, top to bottom, beginning with your smile!
"Gray Tsunami" Brings New Numbers in Dementia, Alzheimer's
Posted on Feb 11, 2023 by William J. Claiborne, DDS MS
The American Academy of Periodontology (perio.org), defines a periodontist as:
"A periodontist is a dentist who specializes in the prevention, diagnosis, and treatment of periodontal disease, and in the placement of dental implants. Periodontists are also experts in the treatment of oral inflammation. Periodontists receive extensive training in these areas, including three additional years of education beyond dental school. They are familiar with the latest techniques for diagnosing and treating periodontal disease, and are also trained in performing cosmetic periodontal procedures."
As an Asheville periodontal specialist for over 25 years, my advanced skills help patients with a variety of needs that involve the gum tissues. These include:- Treatment of all stages of gum disease (gingivitis, pregnancy gingivitis, periodontal disease, periodontitis)
– Reshaping gum tissues for esthetic enhancement (crown lengthening, gingivectomy for 'gummy smiles', repairing areas of gum recession)
– Diagnosis and placement of dental implants
– Treatment of lesions or cysts in oral tissues
Why should you be concerned about the health of your gums?
Gum disease is an inflammatory disease that attacks gum tissues, teeth, and the structures that support them. It is the nation's leading cause of adult tooth loss. As if that weren't bad enough, research has shown that these potent bacteria are able to activate the development (or worsen the progress) of other diseases.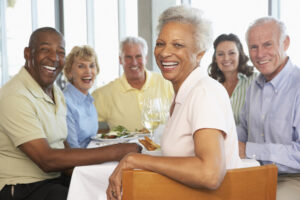 Past studies have shown oral bacteria from gum disease can be a contributing factor to heart disease, stroke, some cancers, diabetes, preterm babies, erectile dysfunction (ED), high blood pressure, and impotency. Studies have begun to closely study the links between gum disease and Alzheimer's disease.
In the U.S., the growing prevalence of dementia and Alzheimer's disease is an especially concerning issue as our aging population grows. If you are a "baby boomer" (born between the years 1946 – 1964), you make up a significant percentage of adults. Within 7 years, boomers" will comprise 21% of the population. By 2060, nearly 1 in 4 Americans will be 65 years and older, dubbed the "gray tsunami." Seniors over the age of 85 will have tripled, with half a million adults having reached age 100-plus.
While the statistics of aging adults increase, these stats for ALL adults over the age of 30 should set off some alarms. Nearly half of the adult population has some level of gum disease, over 47%.
There is a misconception many have when it comes to the serious nature of gum disease. Too often, people perceive "if it doesn't hurt, then nothing is wrong" when it comes to their oral health. Although symptoms of gum disease may include tender gums that bleed when brushing, gum disease can begin without any obvious signs.
This is true for many health problems. For instance, when cancer forms in the body, its initial presence isn't obvious. This is why annual or periodic screenings are urged since treatment is typically minimal during early stages.
Early treatment, including that for gum disease, helps to resolve the problem without complex measures. This is why it is so important to have 6-month dental check-ups. These visits allow your dentist to catch gum disease early so treatment needs and expense can be minimal.
Yet gum disease is a hazard for your overall health as well. While gum disease forms in the mouth, that's not necessarily where it remains without proper treatment. The bacteria of gum disease can enter the bloodstream. It has been found to trigger serious reactions elsewhere in the body. Some of these lead to the formation of cancer (oral, throat, pancreatic, lung) and some activate conditions such as diabetes and arthritis.
Obviously, the health of your mouth is an important part of supporting a healthy body, especially in disease prevention. To illustrate the extent of gum disease's damaging impact to health, research is tracking its correlation to dementia and Alzheimer's disease.
In a recent study that included over 8,200 adults, an increased risk for developing dementia was found in those having severe gum disease and missing teeth. Participants in the study had an average age of 63 at the study's onset.
In a follow-up after 18 years, those who had severe gingivitis in addition to tooth loss had a 22% higher risk for developing Alzheimer's disease or dementia. Having no natural teeth was associated with a 26% increased risk.
Broken down, 14% of individuals with healthy gums and all their teeth at the start of the study developed dementia by the end of the study. For those with mild gum disease, 18% (623 out of 3,470) developed dementia. Twenty-two percent of participants with severe gum disease developed dementia. For those who had no remaining teeth, 23% developed dementia – nearly 17 cases for every 1,000 persons.
They found the bacteria present in periodontal disease can travel through the mucous membranes of the mouth to the brain, potentially causing brain damage.
In the study, participants were carefully assessed based on age, gender, education, cholesterol, high blood pressure, coronary heart disease, smoking and body weight. (https://psychcentral.com/news/2020/07/30/gum-disease-may-be-linked-to-later-dementia/158497.html?MvBriefArticleId=25473)
Prior studies have led researchers to be more focused on tracking oral tissue related factors that may contribute to dementia and Alzheimer's disease, which is affecting a growing percentage of American adults (as well as those globally). Currently, 10% of adults age 65 and over have Alzheimer's disease. For people ages 85 and older, this increases to 32 percent. In the U.S., it is the 6th leading cause of death. (https://www.alzheimers.net/resources/alzheimers-statistics/)
By the year 2025, the number of people 65 and older with Alzheimer's disease is expected to reach 7.1 million people, a 27 percent increase from the 5.6 million age 65 and older in 2019.
Let us help you minimize the risks associated with oral bacteria. If dental fear has kept you from having regular dental care, we will be happy to discuss our many comfort options in our comfortable Asheville office, including Oral and I.V. sedation ("twilight sleep").
Oral sedation is a pill that helps patients relax. It also has an amnesiac effect, leaving most with little or no memory of treatment afterward. I.V. sedation (also known as 'twilight sleep') places the patient in a deeper sleep state and erases memory of the procedure. It is administered by a doctor of anesthesiology for optimal comfort and safety.
Here, our Western North Carolina periodontal dental office also features some of the most advanced technology in dentistry. Many of these are not available in other dental offices elsewhere. Some of these features include LANAP (Laser-Assisted New Attachment Procedure. This is an advanced protocol that efficiently and effectively treats advanced gum disease with the added advantages of a dental laser. We also have 3-D Cone Beam Imaging, computerized Tomography imaging and one of the latest in intraoral scanners.
Now, more than ever, we know that maintaining a healthy smile is important and achievable for every adult. If you suspect you have gum disease (gums that bleed when brushing, tender or swollen gums, gums that have reddened or receded from teeth), it is important to be seen by a periodontist. A periodontal specialist is the best way to restore any level of gum disease to help you regain a healthy smile.
Be committed to having excellent oral health as and make it a priority as an important part of your overall health. For a consultation to discuss how a periodontist can help you, call 828-274-9440.