Laser dentistry
"Futuristic" Technology Surrounds Patient Care
Posted on Jul 30, 2020 by William J. Claiborne, DDS MS
Many adults are unfamiliar with the specialized skills of a periodontist – until they need one.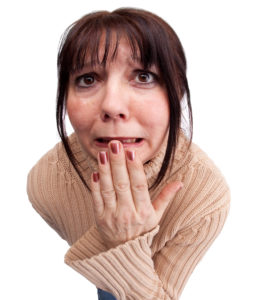 At Biltmore Periodontics in Asheville, most patients are referred by their general dentist or other dental specialist. However, a professional referral is not required. We accept patients from the recommendations of other patients as well as those who find us through internet searches, etc.
To clarify what we are and what we offer, a periodontist is a dentist who extends his or her education and skills further (typically 3 years past completing dental school) to specialize in the prevention, diagnosis, and treatment of periodontal disease and other gum conditions.
Additionally, a periodontal specialist has advanced skills in the diagnosis and placement of dental implants. A periodontal specialist is also trained in performing esthetic procedures that involve gum tissues, such as crown lengthening and correcting a "gummy smile".
A periodontist's office may have a similar look and feel of your general dentist's office. However, the advanced skills and techniques are typically supported by advanced technology. Some offices, as ours (serving Western North Carolina) provide a rather "futuristic" array of technology to enhance treatment outcomes, save the patient time in treatment, speed healing time, and optimize comfort throughout care.
Periodontists are able treat complex periodontal cases of severe gum disease or caring for patients who have complex medical histories or health issues. They offer a wide range of treatments using a range of surgical or non-surgical procedures.
A periodontal office is also attuned to caring for high-fear patients. Periodontists understand that many people who develop periodontal (gum) disease do so because they were too afraid of dental treatment to see a dentist on a regular basis. Without a solid combination of thorough at-home oral hygiene and regular dental check-ups and cleanings, the potential to develop gum disease greatly increases.
In a recent report by the Centers for Disease Control & Prevention (CDC) on data related to prevalence of periodontitis in the U.S.: 47.2 percent of adults 30 years and older have some form of periodontal disease. Periodontal disease rates increase with age, affecting 70.1 percent for adults 65 years and older.
One study, published by StudyFinds.org, shares recent findings of 2,000 adults in the U.S. regarding dental visits. Results show a whopping 62 percent of those surveyed stating they were too afraid to even visit a dentist's office. (https://www.studyfinds.org/adults-too-scared-visit-dentist-teeth/)
Surprisingly, the age group most likely to avoid dental care because of fear were millennials (currently ages 22 – 38). With past decades of advancements in comfort and greater sensitivity surrounding anxiety and fear in the dental office (versus what older generations often experienced), their higher levels of avoidance due to fear was unexpected, but clearly significant.
In our Asheville periodontal dental office, we provide special measures to ensure the safety and comfort of all patients – for every appointment. For many patients, Dr. Claiborne and Dr. Boyland offer Oral and I.V. Sedation. Sometimes referred to as "twilight sleep," I.V. Sedation allows patients to be totally relaxed before, during and after treatment with little or no memory of the procedure.
Our periodontists also offer Oral Sedation in pill form to give a high level of relaxation, which typically has an amnesiac effect on patients. Throughout any type of sedation, patients are closely monitored by trained professionals and advanced safety equipment.
When it comes to technology, however, Biltmore Periodontics prides itself on some of the most advanced features available in the Southeast. These include:
• LANAP Protocol Using PerioLase MVP-7 – An acronym for Laser-Assisted New Attachment Procedure, LANAP provides an advanced protocol to more efficiently and effectively treat periodontitis (advanced gum disease) with a laser. This offers a minimally invasive (non-surgical) treatment alternative for patients with moderate to severe periodontal disease in as little as one session. It is safe for people with conditions such as diabetes, heart disease, and hemophilia. LANAP treatment leaves very little discomfort and has a quick recovery time.
LANAP technology is also able to stimulate bone regrowth in damaged areas. It can regrow periodontal ligament, alveolar bone (the bony ridge that supports the upper teeth), and regrow the bony film that adheres teeth to the jaw.
• Dental Radiology With 3-D Cone Beam Technology
 – Using 3D imaging for diagnostic and treatment planning,  the entire dentition area provides clear, detailed views of the mandible and maxilla (upper and lower jaw) for precision diagnosis in endodontics (tooth roots), periodontics, orthodontics, dental implants, temporomandibular joints (TMJ) and prosthodontics as well as dental and maxillofacial surgery.
In addition, cone beam images can locate and trace the mandibular nerve canal, which optimizes pre-surgical planning of dental implant positioning.
Radiation levels are at minute levels and the imaging process is quick and comfortable.
• CareStream Cone Beam Computer Tomography Imaging
 – This technology provides panoramic and 3D imaging with exceptional detail and range at significantly lower radiation – up to an 85 percent lower dose than traditional panoramic imaging.
• CS 3600 intraoral scanner
 – Unlike impressions made with bulky, goopy trays held in a patient's mouth, this modern scanner quickly and comfortably scans the mouth's interior to provide digital impressions accurately. The device is a small, handheld scanner and ideal for impressions to design crowns, inlays, onlays, bridges, orthodontic appliances and aligners, custom abutments and RPD. Its accurate HD 3D color images give precision details for improved case review, analysis and communication between doctors, referrals and labs.
• Simplant Dental Software for Computerized Dental Implant Placement 
- This advanced software system allows for pre-surgical positioning of dental implants on the computer using a 3D model of the patient's jaw. Once the implant type is selected, a surgical template is developed that ensures a precision fit. Simplant creates optimal implant treatment success, even for complex cases. It also simplifies the team treatment process so intricate aspects of the surgical process can be discussed prior to placement.
• Intraoral Camera Technology – 
This self-contained intraoral camera features full motion video with outstanding image quality from an internal camera that captures ideal angles and images with the click of a button. The images are sent to screen for a clear, crisp view so we can confer with patients on specific treatment issues.
• Computer Imaging In Treatment Suites
 – Treatment suites are equipped with computers for convenient image sharing with patients. This allows patients to have a more complete understanding of their individual needs through images that can be pulled up by our dental team, with the ability to enlarge certain areas to show specific details. Through this, patients have greater involvement in treatment decisions.
This extensive array of technology is in keeping with our commitment to provide each patient with advanced skills, experience and comfort to provide the very best in periodontal and dental implant treatment. Added to this is the truly talented, committed staff who tend to our patients in a warm, compassionate and respectful manner.
Overcoming gum disease can help patients to save natural teeth. This means the trauma of tooth loss and decisions for replacement can be avoided.
If you suffer with symptoms of gum disease (tender gums that bleed when brushing, persistent bad breath, or gums that have turned red in color), the condition will only worsen without treatment. Call our friendly staff to discuss your needs: 828-274-9440.
Be In-The-Know To Avoid Cavities, Gum Disease
Posted on Apr 02, 2020 by William J. Claiborne, DDS MS
During this highly unusual time, people are relying on the internet for communication (work and social), information, and entertainment. Computers, tablets and smart phones are keeping us connected as we 'shelter in place' until this global pandemic is under control.
A lot of Americans are using their "stuck inside" time to expand their minds. Whether it's to enjoy an audio book, watch PBS specials, or learn how to do something on YouTube, using the time positively is helping people avoid getting mired down in worry and anxiety.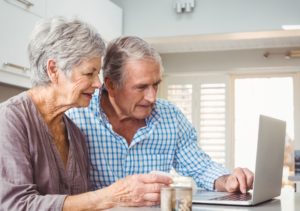 As a periodontal specialist in Asheville, NC, I hope adults will use some of their time to become more aware of the hazards of gum disease. The damage that periodontal disease ('perio') can have far reaching consequences, affecting the health inside and mouth and overall health, as I'll explain.
People are often surprised to hear that they have developed gum disease since it is often without obvious symptoms in early stages. Once it's fully underway, however, many people ignore the warning signs or assume they'll "go away".
In my dental specialty, I believe that by keeping Americans informed of how the progression of gum disease occurs could help to greatly reduce the extent of this disease, which plaques over 47 percent of adults.
Let's begin by looking at the process of gum disease:
•  Oral Bacteria: The mouth is a warm, dark and moist environment — perfect for harboring bacteria. The mouth is the first point of contact for a large extent of the bacteria that enters the body. Bacteria is on food, utensils, lip gloss and even your tooth brush. All mouths have bacteria, some of it are beneficial. Although bacteria in the mouth are perfectly 'normal', the problem begins when too much bacteria accumulate.
•  Plaque: Without proper brushing, flossing, saliva flow and diet, oral bacteria can reproduce rapidly. For an example of just how quickly these bacteria accumulate, run your tongue over your teeth after brushing in the morning. They should feel slick and clean. Then, before brushing at bedtime, run your tongue over your teeth again. The accumulation of oral bacteria over the mere course of a day has likely formed a sticky film on teeth. This is known as plaque. This film is actually a coating of bacteria.
•  Tartar (or Calculus): In just 48 hours, unremoved plaque can harden into tartar. These 'chunks' are colonies of oral bacteria and typically attach to the base of teeth near the gum line. These cement-hard masses can no longer be brushed or flossed away. They must be removed by a dentist or hygienist with special tools. If allowed to remain, like plaque, tartar will continue to multiply as these bacterial colonies feed on tooth enamel and tender gum tissues.
•  Gingivitis: This is the first stage of gum disease. At this level, gum tissues are under attack and become sore. They may bleed easily when brushing and you may experience an aching sensation in some areas. Breath odor is stronger, even soon after brushing. At this point, with proper measures, you can restore your gums to a healthy state. However, the window of opportunity to combat gingivitis is brief.
•  Periodontal (Gum) Disease: At this stage, the gums are inflamed and tender. They begin to darken in color and the seal of gum tissues surrounding teeth begins to loosen. The breath is persistently bad. As this stage of gum disease worsens, it can lead to severe health risks elsewhere in the body.
•  Periodontitis: This is the advanced stage of gum disease. The gums are so tender that eating becomes difficult. Breath odor is putrid, as it reflects the rotting state in your mouth. The gum tissues are highly inflamed. Pus pockets may form on the gums near the base of teeth. Eventually, teeth will loosen as the gum tissues and bone structures that support them are destroyed. Tooth removal at this stage is not uncommon.
To no surprise, gum disease is the nation's leading cause of adult tooth loss. Yet, it's one of the most preventable diseases with simple measures.
An even more concerning aspect of gum disease is its ability to enter the bloodstream. Once bloodborne, these infectious bacteria can trigger inflammatory reactions elsewhere in the body. Gum disease bacteria has been linked to heart disease, diabetes, arthritis, stoke, memory loss, preterm babies, impotency, some cancers and even Alzheimer's disease.
This is why we want you to be aware of the importance of having a healthy mouth. We realize there are financial obstacles for some people. However, most dental and specialty offices offer payment plans, many are interest free with no down payment required.
Some people avoid dental visits because they have anxiety or fears. Dental fear is fairly common, even in America where dental care is so advanced (in most practices). If deep fear or anxiety has prevented you from regular dental visits or having much-need treatment, finding a dentist who is experienced in caring for fearful patients is easier today.
Using advanced technology, such as laser dentistry, cone beam imaging, and other features, we are able to diagnose problems more precisely, which helps to minimize treatment. Many options enhance patient comfort and speed healing time.
For many fearful patients, we also offer oral or IV sedation ("twilight sleep"). We are fully equipped for the safety and comfort of administering sedatives for our patients for treatment in our office. Here, patients know us for our gentle touch and respectful, attentive care for each individual.
Occasionally, I hear a patient relay their impression of tooth loss being "just part of growing older." That is far from the truth. The human body does 'break down' here and there but keeping your teeth for a lifetime is a reasonable expectation with proper measures.
Having healthy gums that support teeth can be achieved with an involved relationship with a dentist and a committed oral hygiene routine at home. With proper care, you can easily enjoy a smile of natural teeth all your life.
Twice daily brushing (at least two minutes per time), daily flossing, drinking ample water and limiting sweets and caffeine are simple ways to keep your mouth healthy between regular dental check-ups and cleanings. And, those 6-month check-ups are important. At this time, any tartar that has accumulated can be removed and signs of early gum disease can be noted.
Losing teeth due to gum disease leads to expensive and lifelong upkeep with crown-&-bridge, partials, full denture or dental implants. These tooth replacement needs can be avoided.
If you are experiencing symptoms of gum disease, call 828-274-9440. If fear is an obstacle to having a healthy, confident smile, begin with a consultation to discuss your needs.
Tissue Regeneration In Dentistry Is Here & Now!
Posted on Jan 31, 2020 by William J. Claiborne, DDS MS
It may sound far-fetched to think of repairing the urethra by regenerating tissues from the mouth. Yet, it's being done – with the help of advanced technology.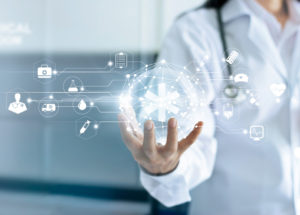 Stricture of the urethra (the duct that carries urine out of the bladder) affects about 1 percent of the male population. For the one percent who suffer with it, urethral stricture contributes to a severely diminished quality of life.
The condition causes patients to be chronically ill, have low urine flow, pain, urinary infections, urinary stones and can lead to failure of the urinary system. Untreated, life-threatening urinary retention can occur.
Recently, a breakthrough in the surgical treatment of male urethral stricture was reported when over 81 percent of patients with urethral strictures were successfully treated with MukoCell.
MukoCell is a method for tissue-engineered oral mucosa transplantation. It takes a small area of oral mucosa (the secreting tissues in the mouth) that is easily accessible in any patient. (https://www.healtheuropa.eu/treatment-of-mens-disease-with-regenerative-medicine/96925/)
In the past, the most successful treatment for urethral reconstruction was through an oral mucosa graft. However this process requires harvesting a large area of oral tissues. The repercussions can leave patients with persistent pain, bleeding, swelling, sensory loss and oral numbness.
Removing large segments of tissues in the mouth can also cause impaired ability to drink, eat and speak. It can lead to periodontal (gum) disease,tooth loss and dental implant failure along with an increased risk of oral cancer.
MukoCell is a method for a tissue-engineered oral mucosa transplant with even better success rates that the standard grafting procedure. Like our LANAP technology, MukoCell can regenerate tissues, although MukoCell regeneration is through a tissue factory that uses a small piece of the patient's oral mucosa.
In our Asheville Periodontal dental office, tissue regeneration can be successfully performed in the patient's mouth. Through our LANAP technology (Laser-Assisted New Attachment Procedure) this highly-advanced method efficiently and effectively treats periodontitis (advanced gum disease).
When it comes to oral structure loss, our LANAP technology is able to stimulate bone regrowth in damaged areas. It can regrow periodontal ligament, alveolar bone (the bony ridge that supports the upper teeth), and regrow the bony film that adheres teeth to the jaw.
LANAP includes a minimally invasive (essentially 'non-surgical') PerioLase laser that treats patients with moderate to severe periodontal disease – in as little as one session. It is safe for people with conditions such as diabetes, heart disease, and hemophilia.
LANAP's laser also eliminates the need for cutting into gum tissues with a scalpel. There are no stitches and patients have minimal discomfort following the procedure.
The advanced technology of LANAP offers a simple yet successful way to rid the infectious bacteria of advanced gum disease. By combating this inflammatory disease, the body is at less risk for systemic inflammation that has been shown to contribute to serious and even deadly health problems.
Overcoming gum disease can help patients to save natural teeth. This means the trauma of tooth loss and decisions for replacement can be avoided.
While we applaud astounding developments in tissue regeneration, MukoCell's progress reinforces the importance of having a healthy 'oral cavity'. This is why we committed to include the LANAP protocol into our periodontal dental office, making this cutting edge technology accessible to people all across Western North Carolina.
Although people often think of their smile as 'teeth,' the tissues in the mouth are a vital part of your smile, your oral health, and your overall health. They are your blanket of protection that shields vulnerable structures beneath from bacterial destruction. When this covering of gum tissues becomes damaged, LANAP offers an efficient and effective method to restore the healthy state of what was lost.
If you suffer with symptoms of gum disease (tender gums that bleed when brushing, persistent bad breath, or gums that have turned red in color), call our office promptly at 828-274-9440. The condition will only worsen without treatment and could result in tooth loss as well as the release of potent bacteria into the bloodstream.
Recent Posts
Categories
Archives