Pregnancy Gingivitis
How Periodontal Health Affects Your Overall Health
Posted on Apr 28, 2022 by William J. Claiborne, DDS MS
There are many benefits to having a clean, healthy mouth… fresh breath, bright teeth, avoiding cavities and preventing periodontal (gum) disease. However, much research shows that the health of your mouth can also affect your overall health to a rather significant extent.
Over the years, numerous studies have been able to pinpoint how certain diseases, such as coronary artery disease, diabetes, arthritis, etc. can be triggered. While there is still much to learn with some of these, the origins often point to internal (or "systemic") inflammation.
Inflammation in the body has been shown to set actions into play that cause the onset or worsening of a wide variety of health problems. Periodontal disease is a chronic inflammatory disease. This means the bacteria that attack tooth enamel and gum tissues are in a consistently active state.
When the bacteria of gum disease enter the bloodstream (through tears in weakened gum tissues), it can create inflammatory triggers far beyond the mouth. This bloodborne inflammation, in turn, results in higher risks for heart disease, stroke, diabetes, preterm babies, arthritis, respiratory diseases and even impotency.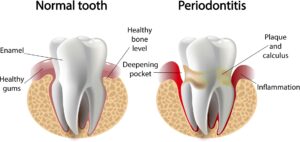 To clarify, inflammation is not necessarily a bad thing. It's the body reacting to an overload of bacteria. For example, the redness or slight swelling you see as a cut heals is a sign that the body's defense system is fighting off bacteria that could create infection.
In chronic inflammation, however, the body's defense mechanism becomes stuck in the 'on' position. This sets into motion a chain of reactions that transform a beneficial response into a harmful one. When an area in the body that stays in an inflammatory setting, there is a risk for damaging reactions.
One of the first correlations between oral bacteria and other serious health problems was found in heart disease. According to information published by the Harvard Medical School:
"In people with periodontitis (erosion of tissue and bone that support the teeth), chewing and toothbrushing release bacteria into the bloodstream. Several species of bacteria that cause periodontitis have been found in the atherosclerotic plaque in arteries in the heart and elsewhere. This plaque can lead to heart attack.

"Oral bacteria could also harm blood vessels or cause blood clots by releasing toxins that resemble proteins found in artery walls or the bloodstream. The immune system's response to these toxins could harm vessel walls or make blood clot more easily. It is also possible that inflammation in the mouth revs up inflammation throughout the body, including in the arteries, where it can lead to heart attack and stroke."

http://www.health.harvard.edu/press_releases/heart-disease-oral-health
Another good example is in the similarities between the tissues of gum disease and those taken from arthritic joints (another inflammatory disease). For decades, it was perceived that RA (rheumatoid arthritis) patients had such a high risk of gum disease due to poor oral hygiene because of dexterity problems with using a toothbrush. However, continued studies showed that gum disease is actually a risk factor for arthritis.
And, it was found that one can contribute to the other. Gum disease is a risk factor for developing RA and having arthritis patients have a greater risk for gum disease.
While genetic factors certainly contribute to greater RA susceptibility, the true source has been determined to be inflammatory reactions. This inflammation is triggered primarily by bacterial infections and the list of damaging outreach of oral bacteria seems to get longer and longer.
Studies have shown that pregnant women with periodontal disease have a greater risk of having pre-term and low birth weight babies. These indications have been found in amniotic fluid and in fetal cord blood samples of infants.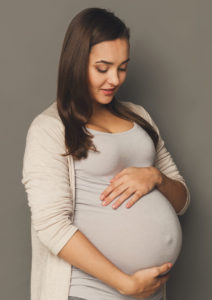 Also alarming is research that revealed that the bacteria of periodontal disease may contribute to a higher risk of pancreatic cancer. For years, researchers at the National Cancer Institute and the American Cancer Society have conducted a cancer prevention and screening study.
By studying oral samples, notably higher levels of two types of oral bacteria were measured in study participants with pancreatic cancer. One oral bacteria was found to create a 50 percent increased risk for pancreatic cancer and the second oral bacteria led to a 59 percent greater likelihood.
Chronic inflammation, in any area of the body, is a health risk that poses severe challenges. Not surprisingly, we occasionally see patients who have been advised by their surgeons to have their gum health checked prior to surgery. This proactive measure is to reduce risk factors that could complicate surgical outcome.
If you have symptoms of gum disease, please be seen by a periodontist promptly. Symptoms include tender gums that bleed easily when brushing, frequent bad breath, swollen and tender gums and gums that redden in color from a healthy pink. Remember, gum disease will only worsen without treatment and is the nation's leading cause of adult tooth loss.
Maintaining good at-home care of your oral health is easy and takes just minutes a day. Follow a thorough oral hygiene regimen by brushing twice a day (two minutes each time) and floss daily. Drink plenty of plain water throughout the day and limit sugar. Have dental cleanings every six months and follow your dental hygienist's recommendations to keep oral bacteria at minimal levels between visits.
If you suspect you have gum disease or have delayed (or avoided) having regular dental care, call our Asheville periodontal dental office to schedule an examination. Or, ask to begin with a consultation appointment. During this time, we can discuss any concerns and I'll gladly answer any questions. Call 828-274-9440.
Serious Disease Connections To Oral Health
Posted on Oct 12, 2021 by William J. Claiborne, DDS MS
As an Asheville periodontist, I have advanced skills in the diagnosis and treatment of all stages of periodontal (gum) disease. Over the years, I have closely followed the extensive amount of research that associates the health of the mouth with overall health. There are amazing connections between the bacteria of gum disease to severe (and even deadly) health problems far beyond the mouth.
Periodontal disease is an infection that destroys gum tissues and the structures that support teeth. As gum tissues are attacked and weakened, the bacteria of gum disease can enter the bloodstream through tears in diseased tissues.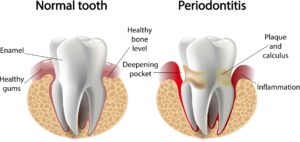 This infectious bacteria is capable of causing inflammatory reactions elsewhere in the body. Systemic inflammation is the now-known epicenter of a number of major health problems, including heart disease, stroke, high blood pressure, diabetes, arthritis, impotency and more.
You may be interested to read about just some of the correlations between oral bacteria of gum disease and…
---
Dementia & Alzheimer's disease: Gum disease occurs when infection of the oral tissues develops. It causes bleeding gums, putrid breath odor, loose teeth, and even tooth loss. Oral bacteria and the inflammatory molecules that develop can enter the bloodstream, making their way to the brain. Previous lab studies have suggested that this is a potential risk factor in the sequence of events that lead to dementia.
https://www.nia.nih.gov/news/large-study-links-gum-disease-dementia
In data from the National Health and Nutrition Examination Survey (NHANES), different age groups at baseline, with up to 26 years of follow-up, analyzed over 6,000 study participants. The researchers examined whether gum disease and infectious oral bacteria were linked to dementia and deaths.
Participants had received a dental exam for signs of gum disease as well as blood tests for antibodies against causative bacteria. The team analyzed antibodies against 19 oral bacteria for an association with the diagnosis of Alzheimer's, diagnosis of any kind of dementia, and death from Alzheimer's. Of these 19, Porphyromonas gingivalis is the most common culprit of gum disease. In fact, a recent study suggests that plaques of beta-amyloid protein, a major hallmark of Alzheimer's disease, may be produced as a response to this infection.
https://pubmed.ncbi.nlm.nih.gov/26474422/
---
Erectile Dysfunction: In the U.S., an estimated 18 percent of males have erectile dysfunction. Men over the age of 70 are more likely to have ED compared to 5 percent between ages 20 – 40.
Studies have shown an association between gum disease and pancreatic cancer. From analyzed data of five studies between 2009 – 2014, the studies covered 213,000 participants aged 20 to 80.
Each study found erectile dysfunction (ED) was more common among men being treated for chronic periodontitis, particularly for those younger than 40 and older than 59. After accounting for other health factors, erectile dysfunction was found to be 2.28 times more common for men who had advanced gum disease than for men without it.
https://www.reuters.com/article/us-health-periodontitis-erectile-dysfunc/chronic-gum-disease-tied-to-risk-of-erectile-dysfunction-idUSKBN13K1UP
---
Stroke: In one study of 265 stroke patients, researchers found that patients with gum disease had twice as many strokes due to thickening and hardening of brain arteries as patients without. Additionally, patients with gum disease were three times as likely to have a stroke involving blood vessels in the back of the brain, which controls vision, coordination and other functions.
In a separate study of over 1,100 patients who had not experienced a stroke, researchers noted that 10 percent had severely blocked brain arteries. They also found that patients with gum inflammation were twice as likely to have moderately severe narrowing of brain arteries.
---
Pre-Term Babies: The elevated hormone levels during pregnancy create a higher vulnerability to gum disease; the reason about half of pregnant females experience swollen, red and tender gums that bleed while brushing. Known as Pregnancy Gingivitis, the gums are more susceptible to inflammation, thus more sensitive to the bacteria of gum disease.
Studies have shown that gum disease increases the risk for preterm delivery (before 37 weeks) and low birth weight babies. Gum disease also increases the risk for poor obstetrical outcomes, late miscarriage and pre-eclampsia. For example, the preterm birth rate for women without periodontal disease is approximately 11 percent compared to nearly 29 percent for females with moderate to severe gum disease.
Through tears in gum tissues, oral bacteria can enter the bloodstream. Once this bacteria reaches placental membranes, it can trigger inflammation that can cause preeclampsia or labor.
---
Arthritis: For decades, it was perceived that RA (rheumatoid arthritis) patients had such a high risk of gum disease due to poor oral hygiene because of dexterity problems with using a toothbrush. However, more recent studies now show that gum disease is actually a risk factor for arthritis.
While genetic factors certainly contribute to greater RA susceptibility, the true source has been determined to be inflammatory reactions. This inflammation is triggered primarily by bacterial infections, with oral bacteria being a significant contributor to inflammatory arthritis.
They found that people with severe periodontal disease also had severe rheumatoid arthritis. Patients with the most plaque, bleeding and gum tissue breakdown had worse RA by all measures, including disease activity and inflammatory markers. Other studies have found that even with treatment, RA patients with periodontitis continue to have worse arthritis symptoms and are 50% less likely to be in remission.
The relationship between gum disease and arthritis isn't seen only in adults. Kids with juvenile idiopathic arthritis (JIA) have inflammatory mouth bacteria not found in their healthy peers.  Different types of bacteria seem to correspond to specific aspects of JIA. Some are associated with higher disease activity and others with a greater number of affected joints.
https://www.arthritis.org/health-wellness/about-arthritis/understanding-arthritis/mouth-bacteria
---
Pancreatic Cancer: Research reveals that the bacteria of gum disease may contribute to a higher risk of pancreatic cancer. Through a cancer prevention and screening study, the National Cancer Institute and American Cancer Society studied oral samples. Their findings showed notably higher levels of two types of oral bacteria in study participants with pancreatic cancer. One bacteria was found to create a 50 percent increased risk for pancreatic cancer and a second bacteria led to a 59 percent greater likelihood.
The results indicated a significantly positive association between periodontal disease and the risk of pancreatic cancer.
---
Although I could go on and on citing studies and research findings, I think you get the picture. The need for good oral health is indisputable.
Signs and symptoms of gum disease are gums that bleed when brushing, frequent bad breath, tender gums that turn red in color, swollen gums, receded and sensitive gums. If you have any of these, please know that gum disease will only worsen without treatment. It is also the leading cause of adult tooth loss.
For an examination, or to begin with a consultation, call 828-274-9440.
Advanced Skills & Technology Enhance Comfort, Speed Healing
Posted on Apr 27, 2021 by William J. Claiborne, DDS MS
If you've ever watched a cabinet maker, his skill and attention to detail is impressive. He knows the various wood types, understands the details of joints and angles, and respects the individual components as interacting pieces that will work harmoniously as a whole.
Because he has the tools and skills specific to his craft, the coming-together of this typically provides a 'forever' result.
In the periodontal specialty, our specific skills create a number of advantages for patients who have different needs. Some of these skills are not always obvious, yet they allow for a higher level of success, greater comfort, and less time required for healing.
A periodontist, as defined by the American Academy of Periodontology (perio.org), is:
"A periodontist is a dentist who specializes in the prevention, diagnosis, and treatment of periodontal disease, and in the placement of dental implants. Periodontists are also experts in the treatment of oral inflammation. Periodontists receive extensive training in these areas, including three additional years of education beyond dental school. They are familiar with the latest techniques for diagnosing and treating periodontal disease, and are also trained in performing cosmetic periodontal procedures."
As an Asheville periodontal specialist for over 25 years, I've utilized my advanced skills to help patients with a variety of needs that involve the gum tissues. These include:
– Treatment of all stages of gum disease (gingivitis, pregnancy gingivitis, periodontal disease, periodontitis)
– Reshaping gum tissues for esthetic enhancement (crown lengthening, gingivectomy for 'gummy smiles', repairing areas of gum recession)
– Diagnosis and placement of dental implants
– Treatment of lesions or cysts in oral tissues
Although there are other treatments offered, our main goal is to provide the patient with a comfortable and positive experience within our specialized skills. We believe that patients will come to appreciate the advantages of having a healthy smile and understand how our involvement can create a healthier, more confident individual.
Here, our Western North Carolina periodontal dental office features some of the most advanced technology in dentistry. Many of these are not available in other dental offices elsewhere. Some of these features include: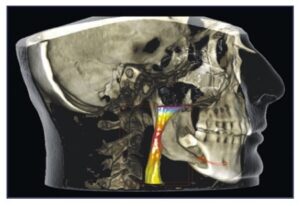 LANAP With PerioLase MVP 7 – Laser-Assisted New Attachment Procedure is an advanced protocol that efficiently and effectively treats advanced gum disease with the added advantages of a dental laser. This offers a non-surgical alternative for patients with moderate to severe periodontal disease. LANAP treatment leaves very little discomfort and has a quick recovery time. It has also been found to stimulate bone regrowth in damaged areas.
3-D Cone Beam Imaging
 – Ideal for diagnoses and treatment planning, these images provide a clear view of the upper and lower jaw, used for: intricate review of endodontics; periodontics; orthodontics; implantology: TMJ; and prosthodontics, as well as dental and maxillofacial surgery. Because cone beam radiographs show sagittal, axial, and coronal planes, locating and tracking nerve canals optimizes implant placement. The process is quick, painless and at minimal levels of radiation.
CareStream Cone Beam Computer Tomography Imaging
 – This enhanced tomography works with 3D imaging for exceptional detail and range.
CS 3600 Intraoral Scanner
 – Rather than make impressions with bulky, goopy trays, this scanner quickly and comfortably captures digital impressions accurately and easily for creating precision models or appliances (crowns, inlays, onlays, bridges, orthodontic appliances and aligners, custom abutments). The scanner can also reach difficult–to–access areas in the patient's mouth for superior results with improved patient comfort.
Computerized Dental Implant Placement
 – This advanced system for pre-surgical positioning of dental implants uses a 3D model of the patient's jaw. Once the implant type is selected, a template is developed for optimal treatment success, even for complex cases.
In addition, we offer a unique environment for comfort. We understand how dental fear or anxiety can cause people to delay or avoid having dental treatment, sometimes for decades. Too, when regular dental cleanings and check-ups are not maintained, the results often culminate into more complex problems (and necessary repairs) in the future.
We help patients understand that these fears and concerns are not unusual. Our doctors and staff respect each patient and provide gentle, compassionate care – at every appointment.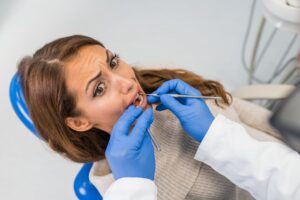 For those who have high fear levels, we offer several sedation options, including oral and IV sedation. Oral sedation is a pill that helps patients relax. It also has an amnesiac effect, leaving most with little or no memory of treatment afterward.
I.V. sedation (also known as 'twilight sleep') places the patient in a deeper sleep state and erases memory of the procedure. It is administered by a doctor of anesthesiology for optimal comfort and safety. In our Asheville office, anesthesia is overseen by a Medical Doctor (MD) who is a board certified Anesthesiologist.
With both sedation options, patients are closely monitored with advanced safety equipment throughout treatment.
How I would describe the difference between a periodontist and other dental specialists is in how gentle and respectful we are to the tissues in the mouth. These are tender layers that significantly affect the appearance of a smile and the health of teeth. By understanding the techniques to minimize incisions while effectively treating each area in the mouth, a periodontist is your expert.
We feel you'll find no better periodontal dental environment. Call 828-274-9440 to learn more or to schedule a consultation appointment. New patients are always welcome and a referral is not required.
Are YOU One Who Is More Likely To Have Gum Disease?
Posted on Dec 10, 2020 by William J. Claiborne, DDS MS
As a periodontist, I have a pretty unique view of the inside of a mouth.
In my specialty, we are particularly focused on the condition of the gum tissues in the mouth, or "periodontal" tissues. We are specially trained to treat all stages of gum disease and in the diagnosis and placement of dental implants.
A periodontal specialist is also trained in performing esthetic procedures that involve gum tissues, such as crown lengthening and correcting a "gummy smile".
To clarify, a periodontist is a dentist who extends his or her education and skills further (typically 3 years past completing dental school) to specialize in the prevention, diagnosis, and treatment of periodontal disease and other gum conditions.
1). THE NATURAL AGING PROCESS
Although we treat patients of all ages, there are certain segments of the population we see more often. For instance, a large segment of our patients are age 50 and older. In addition to having more susceptibility to have gum disease, many in this age group have lost teeth.
In a recent report by the Centers for Disease Control & Prevention (CDC) on data related to prevalence of periodontitis in the U.S.: over 47% of adults ages 30 years and older have some form of periodontal disease. For adults 65 years and older, that number rises to over 70%.
This is because the aging process causes the body begins to succumb to wear and tear. The skin sags, bones weaken, joints ache, hearing dulls, and eyesight wanes. This means that more precautions and measures are needed to keep the teeth and gum tissues in good shape.
In addition to healthy gums, it's important to keep your natural teeth as you age. Natural teeth to support neighboring teeth and provide stimulation to the jaw bone is unsurpassed.
Having the ability to comfortably and efficiently bite and chew is vital to having a healthy body. When dentures or partials compromise the ability to eat a diet of healthy foods – and chew food properly – gastrointestinal problems are common.
Although dental implants are excellent replacements for missing teeth, there is nothing as perfect as your "permanent" teeth.
There are a number of reasons why seniors face more oral challenges, including:
• A dry mouth: The tissues inside the mouth need to be kept moist. Saliva is designed to do this. However, with age, the flow of saliva becomes less plentiful. Just as the skin and hair get drier with age, the mouth undergoes this as well. When saliva flow is less efficient at rinsing bacteria from the oral cavity, bacteria grow at a more rapid rate. This allows bacteria accumulation to occur more frequently than twice-a-day brushing can control.
• Reduced ability to maintain at-home oral hygiene: Aging causes the fingers to be less nimble and stiffens joints. This is a particular challenge when it comes to brushing and flossing. Angling a toothbrush to reach all areas in the mouth and proper flossing maneuvers require manual dexterity that are more difficult due to the natural aging process.
• Medication side effects: The average American adult in the 65-79 age group has over 27 prescriptions filled each year. (https://www.statista.com/statistics/315476/prescriptions-in-us-per-capita-by-age-group/). Although you may need these medications, keep in mind that some can be detrimental to your oral health. This is why it's important to provide a complete list of all medications you take (including vitamins and herbal supplements) at every dental appointment so your dentist can adjust care to your specific needs.
• Hormonal changes: Due to declining estrogen levels, post menopausal females have a higher risk for gum disease and subsequent tooth loss. This causes an increased risk of bone loss or osteoporosis as well as inflamed gum tissues around the teeth (called periodontitis). When there is a decline in jaw bone mass, it can result in tooth loss.
Bacteria overgrowth in the mouth is the cause of gum disease. Periodontal disease is the nation's leading cause of adult tooth loss. Its bacteria can also enter the bloodstream, causing inflammatory reactions far beyond the mouth.
Advanced gum disease bacteria has been linked to a number of serious health problems. These include heart disease, stroke, high blood pressure, diabetes, arthritis, memory loss, some cancers, impotency and Alzheimer's disease.
Obviously, maintaining healthy gums and keeping your natural teeth is important. If you've experienced tooth loss, we can replace them with dental implants. These are the closest thing to the natural teeth you had and will restore stability and dependable biting and chewing.
At any age, the goal is to keep bacteria levels in the mouth to the lowest level possible. When oral bacteria are allowed to accumulate, it can lead to Gingivitis. This is an early stage of gum disease. As it progresses, periodontal disease continually worsens. Eventually, it becomes periodontitis, which is an advanced level of gum disease.
Although gum disease can exist without obvious signs or symptoms, the most commonly noticed are:
• Red, swollen or tender gums

• Seeing blood in the sink when brushing 

• Receded gums
• Loose or separating teeth

• Pus pockets on gum tissues

• Sores in the mouth

• Persistent bad breath
2). ADULTS WITH DENTAL FEAR
Another large segment of our patients are those who have avoided dental care for years, often due to having dental fear.
One study, published by StudyFinds.org, shares recent findings of 2,000 adults in the U.S. regarding dental visits. Results show a whopping 62% of those surveyed stating they were too afraid to even visit a dentist's office. (https://www.studyfinds.org/adults-too-scared-visit-dentist-teeth/)
If dental fears or anxiety have kept you from regular dental checkups for a year or more, it would be rare to NOT have some level of gum disease. Quite frankly, some people with high fear levels avoid seeing a dentist for decades. Those visits are vital in one's ability to have healthy gums.
While twice daily brushing and daily flossing are necessary components for having good oral health, the routine alone isn't enough to combat a number of additional factors that make one vulnerable to the disease.
For example, a study by Delta Dental revealed, only 7 out of 10 adults are brushing twice a day. This means that 30% aren't brushing enough. (https://www.ada.org/en/publications/ada-news/2014-archive/october/survey-finds-shortcomings-in-oral-health-habits)
3). PREGNANCY
We also see a number of moms-to-be. For decades, the Surgeon General has warned that pregnant females who had gum disease had a far greater risk of a pre-term, low birth weight baby. Research has shown that gum disease increases the risk for pre-term delivery (prior to 37 weeks) and low birth weight babies (less than 5.5 lbs.).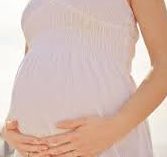 "Studies have found that expectant mothers with periodontal disease are up to seven times more likely to deliver premature, low birth weight babies." (https://www.adha.org/resources-docs/7228_Oral_Health_Total.pdf)  One study showed the preterm birth rate for pregnant women with moderate to severe periodontal disease to be nearly 29%.
Estimates are that over half of pregnant women have some form of gingivitis (gum inflammation, an early stage of gum disease) or periodontitis (infectious, advanced gum disease). Nearly a third of pregnant females will acquire gum disease because of their higher vulnerability to inflammation.
When these indications exist, it is important to seek periodontal treatment as soon as possible. Gum disease only worsens without treatment, requiring more time and expense to rid this serious, even deadly, inflammatory disease.
4). ALL ADULTS
Regardless of age or health status, oral wellness has always been important to overall health. Without good gum health, there is a greater drain on the body's immune system. This is now even more important than ever, due to COVID and the flu season upon us.
Remember, even a twice-daily brusher and daily flosser does not mean you will avoid gum disease. Avoiding regular dental check-ups is a sure recipe for needing treatment down the road that may have easily been prevented.
In our Asheville periodontal dental office, patients can begin with a consult in our private consultation room that's removed from the clinical side of the practice. We are always happy to discuss oral health options with new patients. A referral is not needed.
Call 828-274-9440 to schedule.
Recent Posts
Categories
Archives