Heart Disease
Oral Health & Tooth Loss Within America's Aging Population
Posted on Sep 18, 2023 by William J. Claiborne, DDS MS
There are currently 54.1 million U.S. adults ages 65 and over; a number that is expected to grow to 95 million by 2060.
In 1900, the percentage of American adults over the age of 65 was just 4.1%. Today, that number has grown to nearly 16%. By 2040, the elderly adult population is estimated to be more than double the senior population of the year 2000.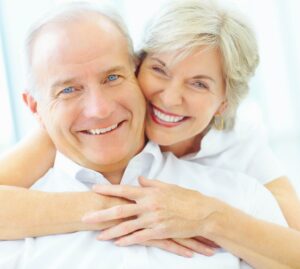 https://www.aplaceformom.com/caregiver-resources/articles/elderly-nursing-home-population
Many baby boomers (Americans born between 1946 – 1964) will keep their teeth longer than any generation before, yet they continue to experience a preventable decline in oral health.
Common risk factors such as smoking, poor diet, a reduced capacity to care for one's teeth and obtain professional dental care, and biological mechanisms – such as low salivary flow caused by medications – may contribute to tooth decay and tooth loss.
Periodontitis (advanced gum disease) is a prevalent oral disease in older adults. It is typically marked by inflammation of the gums and supporting structures of the teeth, resulting in sore and bleeding gums as well as painful chewing problems. Loss of the supporting structures of the teeth (including supportive bone) results from an imbalance of bacteria that exist in the space between the teeth and the gums. This leads to an inflammatory response that develops into periodontal disease.
As teeth lose support from their diseased foundation, mobility and tooth drifting can occur in addition to abscesses, which can ultimately result in tooth loss. As the disease intensifies, bone loss around affected teeth can advance with a worsening infection that can lead to serious health problems far beyond the mouth.
Periodontal disease is associated with chronic diseases such as cardiovascular disease, diabetes, respiratory disease, and dementia. Along with other challenges to maintaining good health, the prevalence of any periodontitis among older adults is high. Three in five older adults are affected, with prevalence higher in men and persons with low incomes. Four in five older adults who smoke cigarettes have some form of periodontitis.
The loss of all natural teeth, known as edentulism, reduces quality of life because it interferes with the ability to eat, speak, and feel comfortable among other people. Tooth loss also affects a person's ability to consume nutritious food and can impact social involvement with others while consuming food.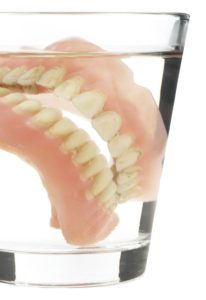 Overall, 17% of adults 65 and older are edentulous. Fortunately, edentulism has declined over the years among older adults aged 65 to 74, from about 50% in the 1960s to 13% today.
https://www.cdc.gov/oralhealth/pdfs_and_other_files/Oral-Health-Surveillance-Report-2019-h.pdf
Prevalence of total tooth loss among adults ages 65 and over is higher in both North and South Carolina than many other states, which is in the 16.6 – 26.3 percentage range. This compares to states like Illinois, Wisconsin and Utah, which are some states in the 6.2 – 11.3 percent range.
https://www.ncbi.nlm.nih.gov/books/NBK578296/figure/ch6.fig6/?report=objectonly
Having fewer than nine teeth is considered severe tooth loss and can cause major difficulties in eating a healthy diet of fresh and nutritious fruits, protein-rich meats and sufficient fiber. Without chewing comfort, strength and stability, food choices can result in either weight loss or obesity. Extensive tooth loss also detracts from physical appearance and impedes speech, another challenge to social contact and job prospects. This can also inhibit intimacy, lower self-esteem, and impact overall quality of life.
https://www.nidcr.nih.gov/sites/default/files/2017-10/hck1ocv.%40www.surgeon.fullrpt.pdf
Another challenge for older adults is orofacial pain. Orofacial pain in older adults can originate inside the mouth from tooth-related or gum infections. It may also originate outside the mouth, such as pain in the jaw joint area, or face and cheeks. Orofacial pain often results from ill-fitting dentures or a microbial infection causing an inflammatory reaction known as denture stomatitis (an oral yeast or fungus condition)
Older adults also struggle with "dry mouth." Dry mouth is surprisingly common – an estimated 35 million U.S. adults may have this condition, known as xerostomia. Common causes include medications, autoimmune disease, systemic diseases, and as a result of head and neck irradiation.
Drugs are by far the most common risk factors for chronic dry mouth. Nearly 9 in 10 (89%) adults aged 65 and older take prescription medicine. More than half (54%) report taking four or more prescription drugs. The drugs most consistently implicated in "dry mouth" are antidepressants, diuretics, beta blockers, bronchodilators, and antihistamines.
High-risk behaviors are generally less common among older adults than in younger age groups. About 9% of those 65 years and older reported that they were current smokers, and 8% reported excessive alcohol consumption (having five or more drinks in one day at least once in the past year). Cannabis use also is on the rise among seniors although it remains less than 5%.
The problems associated with poor oral health and tooth loss extend greatly to other areas of the body. Oral bacteria and their toxins can spread into the bloodstream through ulcerated or inflamed tissues during chewing, routine oral hygiene, and dental procedures. In weakened gum tissues, even the act of tooth brushing can open up entry points for bacteria plaque and gingival inflammation in the bloodstream.
In addition, the presence of oral bacteria or their toxins may induce inflammatory responses, which can prompt insulin resistance. Oral bacteria can reach tissues in the lung, heart, gut, placenta, joints, and even the brain. They have been associated with infective endocarditis, and chronic inflammation may contribute to systemic conditions such as cardiovascular disease and diabetes.
Obviously, there are many causes for oral health challenges, all having a detrimental effect on quality of life to some extent. We want to help the residents of Western North Carolina enjoy their retirement years with a healthy, confident smile and oral health that supports good overall health.
First, know the signs and symptoms of periodontal (gum) disease, which include:
• Swollen or puffy gums
• Gums that turn red, dark red or dark purple gums
• Gums that are tender or bleed easily
• Seeing blood when brushing or flossing
• Persistent bad breath
• Pus pockets that form between teeth and gums
When periodontal disease exists, it is important to know that this will not go away without treatment. Once this infection is underway, it will only worsen, leading to more painful symptoms and even eventual tooth loss.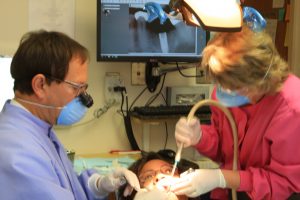 If you have signs of gum disease, see a periodontal specialist as soon as possible. In addition to lowering the risk of tooth loss, a periodontist can help you lower the risks of gum disease's infectious bacteria in the bloodstream, which research has linked to serious (and even deadly) health problems.
Call our Asheville periodontal dental office to schedule a consultation. If fear or anxiety has prevented you from regular dental visits, we can discuss several options (including oral or IV sedation) to provide comfortable, relaxed appointments. Call 828-274-9440.
Recent Posts
Categories
Archives