All-On-4
Common Contributors to Tooth Loss
Posted on Sep 11, 2023 by William J. Claiborne, DDS MS
Our natural teeth seem hard and solid, able to endure much over the span of a lifetime. However, as we all know, teeth can be knocked out due to accidents or injury and lost due to becoming overly decayed, fractured, infected and – the leading cause – periodontal (gum) disease.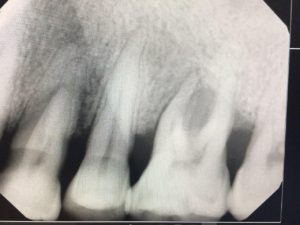 Your gum tissues serve as protection for the tooth structures you cannot see – the tooth roots and bone and tissues supporting the roots. And, teeth need these bone structures to stay healthy and vice versa; the bone structures beneath the gums need the presence of the roots to stay healthy.
The jaw bones are kept healthy by tooth roots that provide stimulation to the bone as well as nourishment that runs through the tooth's interior.
When a tooth is removed, so is the stimulation and nourishment to that area of the jaw bone. Without it, the bone begins to shrink. As it declines in height, adjacent teeth are more vulnerable to loss. Statistics show that teeth adjacent to areas where natural teeth are missing will be the most likely to be lost next.
According to the Center for Disease Control & Prevention (CDC), 69% of adults between ages 35 – 44 have lost at least one permanent tooth. By age 50, Americans are missing an average of 12 teeth. For adults between the ages of 65 – 74, 26% are missing all of their natural teeth. That's over one-fourth of the adult population over age 65.
Because of the strength and seemingly rock-solid presence of teeth, it may be assumed they'll last for a lifetime. And, they can. Natural teeth can and should last a lifetime with proper maintenance and care. However, certain things can contribute to tooth loss; some of these may not be well known.
These include:
GUM DISEASE – Signs and symptoms of gum disease are:
• Red, swollen or tender gums
• Seeing blood in the sink when brushing
• Receded gums
• Loose or separating teeth
• Pus pockets on gum tissues
• Sores in the mouth
• Persistent bad breath
When these indications exist, it is important to seek periodontal treatment as soon as possible. Gum disease only worsens without treatment, requiring more time and expense to rid this serious, even deadly, inflammatory disease.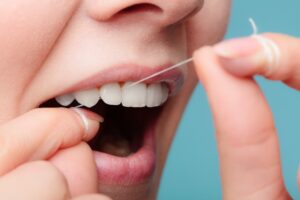 NOT FLOSSING – While tooth brushing helps to keep oral bacteria levels in the mouth to manageable levels, daily flossing is also recommended as a preventative way to keep cavities and gum disease at bay. Still, 70% of the American adult population do not floss daily. Even worse, about a third of Americans admit to never flossing (39% of men and 27% of women who do not).
SMOKING – According to the Centers for Disease Control & Prevention (CDC), a smoker has twice the risk for gum disease compared with that of a nonsmoker. (https://www.cdc.gov/tobacco/campaign/tips/diseases/periodontal-gum-disease.html)
AGING – With age, the body becomes less efficient in maintaining itself. Due to hormone changes and being less hydrated, joints wear down, skin loses subtlety and muscle mass and strength declines. The same is true with teeth, especially as gum tissues dry out. This means their tight, protective grip around the base of teeth loosens and pockets can easily for between teeth. All these factors contributor to higher risks of gum disease and tooth loss.
ORAL DRYNESS – The tissues inside the mouth need to be kept moist. Saliva flow is designed to do this. However, with age, the flow of saliva is less plentiful. Just as the skin and hair get drier with age, the mouth endures this same consequence. When saliva flow is less efficient at rinsing bacteria from the oral cavity (inside of the mouth), bacteria grow at a more rapid rate. This means bacteria accumulation occurs more frequently than twice-a-day brushing can control.
MEDICATIONS – The average adult in the 65-79 age group has over 27 prescriptions filled each year. (https://www.statista.com/statistics/315476/prescriptions-in-us-per-capita-by-age-group/). Many meds have the side effect of oral dryness or increased bleeding, including some herbal supplements. For example, Ginkgo Biloba and Vitamin E can act as blood thinners. When combined with aspirin, the combination may cause difficulties in blood clotting.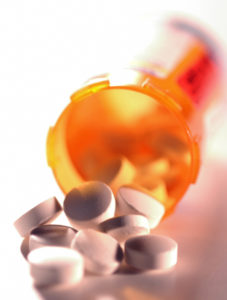 To halt the potential for tooth loss if you are already missing teeth, dental implants are recommended. They actually protect the health of neighboring teeth. In addition to helping the supportive bone structures retain bone mass, teeth supported by implants do not rely on the support of crowned (or 'capped') teeth on both sides. This means the integrity of adjacent teeth is preserved.
Dental implants come in over 40 different types designed to accommodate various challenges and preferences. This is one reason (of many) that a periodontist is an ideal choice for the diagnosis and placement of your implants. Our speciality understands the complete spectrum of implant systems. While some implant systems may be ideal for your needs, others may not. And, the choice of which will achieve your goals is not limited to just those types a non-specialist knows how to place.
For example, some dental implants provide you with a non-removable ("fixed") option while others may involve removable teeth. Additionally, the proper selection of your dental implants may greatly save you in treatment fees.
For example, the All-On-4 dental implant system needs only 4 implants per arch, and can be placed in shallow bone. The treatment fees are less since the number of implants is low and the need for bone regeneration for severe bone loss may not be required. For these reasons, a periodontist may be able to help you achieve your tooth replacement goals within a budget you can manage.
Our Western NC periodontal dental office features some of the industry's most advanced technology, which helps to optimize success rates, shorten treatment time, and enhance comfort. This includes 3-D Cone Beam imaging, which is ideal for diagnoses and treatment planning. These amazing images provide a clear view of the upper and lower jaw (including nerve canals) in a process that is quick, painless and at minimal radiation levels.
We also have a computerized Dental Implant Placement system for pre-surgical positioning of dental implants. Using a 3D model of the patient's jaw, a template is developed for the most conservative treatment process needed, even for complex cases. This minimizes disruption of gum tissues and targets implant placement at ideal depths and angles.
Because we make patient comfort one of our highest priorities, we offer several sedation options, including oral and IV sedation. Oral sedation is a pill that helps patients relax. It also has an amnesiac effect, leaving most with little or no memory of treatment afterward. I.V. sedation (also known as "twilight sleep") places the patient in a deeper sleep state and erases memory of the procedure. It is administered by a Medical Doctor (MD) who is a board certified Anesthesiologist.
If you have lost teeth (or struggle with a denture or partial) and are considering dental implants, begin with a consultation appointment. Call 828-274-9440. New patients are always welcome.
Recent Posts
Categories
Archives