Learn More Blog
Advanced Skills & Technology Provide The Best Care For Specific Needs
Posted on May 14, 2018 by William J. Claiborne, DDS MS
When our heating system or air condition goes on the blink, I don't call a do-it-all handyman. I call a trusted HVAC company to schedule a technician who is specially trained in its repair. He (or sometimes she) shows up understanding the specifics of our system and already has the tools (and many parts) at hand to do the job quickly and efficiently – and most of all, correctly!
The same is true when people have periodontal (gum) disease. Seeing a periodontist (a dentist who specializes in accurate diagnosis and treatment of gum disease) provides a number of benefits:
• Proper diagnosis: Do you have periodontal disease? If so, at what stage is your disease? A periodontal specialist has advanced training to properly diagnose all stages of gum disease.
• Proper treatment: I have a reputation for never over-treating or under-treating. While I always want to provide the most successful outcome based on each patient's specific needs, I never want to put anyone through more time and expense than is necessary. My skills and experience enable me to know what will work best based upon each individual's unique needs.
• Proper tools and equipment: As a periodontal office, we are fully prepared for the diagnosis and treatment of all stages of gum disease as well as the placement of dental implants (another important realm of the specialty). As such, we can tend to our patients in an efficient and effective manner. This also enables us to provide treatment in minimal time and to an exceptional level of comfort.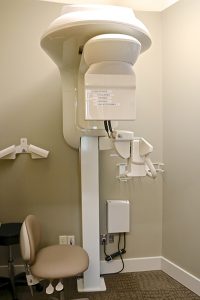 • Advanced features: One of the reasons we receive so many referrals from other doctors, dentists, and past/present patients (in addition to trust) is in the environment we provide. Our office is structured to tend to the unique needs of our patients to the highest standards of care possible. For example, in administration of IV sedation (twilight sleep), we utilize an on-site Board Certified Anesthesiologist. Additionally, diagnosis and treatment planning is backed by images from our on-site 3D Cone Beam technology. These features are not required of a periodontal practice. We simply believe that our patients are given better care with them.
• Proper care of patients' needs: We see our patients far beyond their oral health needs. Here, patients are respected, cared for with compassion and gentle hands, and given the quality of care we would want for ourselves and loved ones. The caregivers who refer to us know this, and the patients who come to us for care experience it firsthand.
In a perfect world, everyone would have excellent periodontal health and teeth that last a lifetime. But, we know we live in a world where gum health can become compromised and teeth can fail. Our goal is to help our patients regain healthy, confident smiles they'll be proud to share, often and joyfully!
If you feel your gum health is poor or have experienced tooth loss, begin with a consultation appointment. Call 828-274-9440 to schedule. From the very first phone call, I believe you'll know you are in good hands!
Recent Posts
Categories
Archives