Learn More Blog
Amazing Technology In Treating Gum Disease
Posted on May 09, 2023 by William J. Claiborne, DDS MS
Recently, an episode of the CBS News' television program "60 Minutes" provided an in-depth update on the development of prosthetic limbs. Now "robotic" in description, advancements are making it possible for people with spinal cord injuries and amputations to control prosthetic limbs with their minds, including grasping objects.
What is miraculous, however, is how these advanced prosthetics can also restore a sense of touch to their brains. The decades-long project is due in most part to the Defense Department.
https://www.cbsnews.com/news/advancements-in-prosthetics-limb-technology-allow-feeling-control-60-minutes-transcript-2023-03-26/
https://www.gao.gov/products/gao-22-106118
Technology today is remarkable. Advancements are moving forward at an impressively accelerating pace. We are witnesses to the the repair and rejuvenation of bodily parts in almost a "good as new" state. This is also true in the area of dental technology.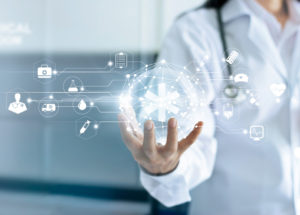 A periodontist is often a "behind the scenes" dental specialist, working with general dentists and various other dental specialists. While periodontists may be in the background, they stay busy. In addition to treating all stages of gum disease, these specialists have advanced skills in the placement of dental implants.
It is estimated that over 47% of American adults have some level of periodontal (gum) disease. This disease is the nation's number one cause of adult tooth loss. However, gum health needs to be seen by the general population as a vital player in one's overall health.
The destruction of periodontal disease is not just confined to the mouth. It spreads. Gum disease destroys bone structures below the gums. These structures are the upper and lower jaw bones, which support natural tooth roots.
The jaw bones are actually kept healthy by the presence of tooth roots. These roots provide stimulation to the bone as well as nourishment that feeds through the tooth's interior.
By holding their roots securely, the jaw bones provide natural teeth with a sturdy foundation. This enables the ability to bite and chew comfortably and dependably.
However, when a natural tooth is lost, so is the stimulation and nourishment to that area of the jaw bone. Without it, the bone begins to shrink. As it declines in mass, the adjacent teeth are more vulnerable to loss. Statistics show that teeth adjacent to areas where natural teeth are missing will be the most likely to be lost next. This creates somewhat of a domino effect.
Dental implants were designed to recreate the presence of natural teeth both above and below the gum line. Because teeth attached to dental implants are supported by the jaw bones, the study foundation as was had by natural teeth is restored, along with the ability to bite and chew without movement or embarrassment when dentures (or partials) slip.
In addition to tooth loss, gum disease is a serious health threat. Although people are often aware of the issues that come with wearing dentures and partial, many are not familiar with the health problems associated with gum disease bacteria.
This infectious bacteria of gum disease are capable of causing inflammatory reactions elsewhere in the body. Systemic inflammation is the now-known epicenter of a number of major health problems, including heart disease, stroke, high blood pressure, diabetes, arthritis, impotency and more.
Whether the patient's need is the restoration of gum health or the replacement of missing teeth, the advanced skills of a periodontist can be highly advantageous. Through their unique understanding, they can help to minimize treatment time and complexity of treatment.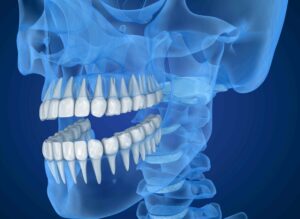 In our Asheville NC periodontal dental office, we feature some of the most advanced imaging and computerized technology available in the industry. These include:
LANAP Protocol Using PerioLase MVP-7: Efficiently and effectively treats periodontitis (advanced gum disease) with laser technology. It causes very little discomfort and has a quick recovery time. This has also been found to stimulate bone regrowth in damaged areas.
Dental Radiology With 3-D Cone Beam Technology: This imaging is ideal for diagnosis and treatment planning. The imaging covers the entire dentition area with clear views of the mandible and maxilla (upper and lower jaw).
CareStream Cone Beam Computer Tomography Imaging: This computerized tomography provides imaging in exceptional detail and range.
CS 3600 intraoral scanner: Patients no longer have to endure having impressions made with bulky, gloopy trays held in their mouths! This quickly and comfortably scans the mouth's interior for digital impressions using a small, handheld scanner. It can also reach difficult–to–access areas in the patient's mouth with improved patient comfort.
Simplant Dental Software for Computerized Dental Implant Placement: This system helps in pre-surgical positioning of dental implants on the computer, using a 3D model of the patient's jaw. This aids in the selection of the implant type that ensures a precision fit.
Intraoral Camera Technology: This provides outstanding quality of images within the mouth. These images are sent to screen for a clear, crisp view so we can confer with patients on specific treatment issues.
Computer Imaging In Treatment Suites: Treatment suites are equipped with computers for convenient image sharing with patients.
Advanced Sterilization: Our custom sterilization unit adheres to (or exceeds) CDC guidelines for instrument processing protocols, particularly in the cleaning of instruments.
Fully-Equipped Surgical Suites: Relax during treatment while surrounded by beautiful mountain views of Asheville.
My staff and I also take great pride in providing patients with optimal comfort, along with an environment of respect. Some adults comes to us embarrassed by the condition of their oral health or missing teeth. Here, we strive to make patients feel they are not only in the right hands, but they are in the right place.
Comfort is supported by our sedation options. These include oral and I.V. sedation. Also referred to as "twilight sleep" or "sleep dentistry," these sedatives are administered by skilled professionals who utilize advanced safety monitoring equipment.
I believe that the rampant number of people who have gum disease in the U.S. is largely in part due to being unaware of the symptoms. Some are easily ignored or "brushed off" as normal.
This is why it is important to be familiar with the signs and symptoms, which include:
• Red, swollen or tender gums or other pain in your mouth
• Bleeding while brushing, flossing, or when eating certain foods
• Gums that are receding (pulling away from the teeth) or make the appear teeth longer than normal
• Loose or separating teeth
• Pus between your gums and teeth
• Sores in your mouth
• Persistent bad breath
• A change in the way your teeth fit together when you bite
• A change in the fit of partial dentures
If you have any of these, you are urged to seek periodontal care as soon as possible. This disease will only worsen without treatment.
Call 828-274-9440 to schedule a consultation in our state-of-the-art Asheville periodontal dental office.
Recent Posts
Categories
Archives