Learn More Blog
April is National Oral Cancer Awareness Month
Posted on Apr 12, 2022 by William J. Claiborne, DDS MS
April is recognized as National Oral Cancer Month. It provides an annual opportunity for the medical and dental communities to remind the American population of the dire consequences that can be brought on by this cancer.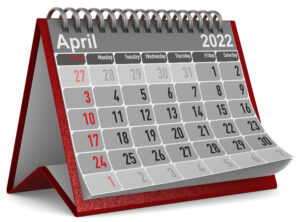 Oral cavity and oropharyngeal (which includes the base of the tongue and soft palate) cancers occur most often in the tongue, gums, floor of the mouth, tonsils, and other parts of the mouth and oropharynx. These cancers also occur in the lips and salivary glands (typically those in the roof of the mouth).
According to the American Cancer Society's, recent statistics of oral and oropharyngeal (throat) cancers include:
• In 2022, an estimated 54,000 new cases will occur with about 11,230 deaths.
• The average age of people diagnosed with these cancers is 63, but over 20% (1 in 5) of cases occur in patients under the age of 55.
• These cancers are more than twice as common in men as in women and slightly more common in white people than black people. Overall, the lifetime risk of developing oral cavity and oropharyngeal cancer is about 1 in 60 for men and 1 in 140 for women.
Although the death rate and new cases of oral cavity has risen only slightly over the past 20 years, there has been an increase specifically in oropharyngeal cancers associated with an human papillomavirus (HPV) infection in both men and women. These HPV-positive cancers tend to act differently than HPV-negative cancers.
A number of other factors can affect your risk for developing mouth and throat cancer. These include:
Tobacco and alcohol use – Tobacco use is one of the strongest risk factors for head and neck cancers, including oral cavity and oropharyngeal cancer. The risk for these cancers is much higher in people who smoke than in people who don't. Most people with these cancers have a history of smoking or other tobacco exposure, like chewing tobacco. The more you smoke, the greater your risk. Smoke from cigarettes, pipes, and cigars all increase your risk of getting these cancers. Some studies indicate that long-term exposure to secondhand smoke might increase the risk of these cancers.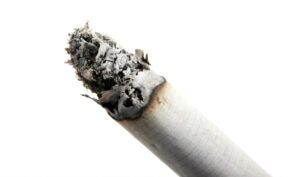 Oral tobacco products (snuff, dip, spit, chew, or dissolvable tobacco) are linked with cancers of the cheek, gums, and inner surface of the lips. Using oral tobacco products for a long time is linked to a very high risk. These products also cause gum disease, destruction of the bone sockets around teeth, and tooth loss.
For people who continue to smoke and use oral tobacco products after cancer treatment, their risk of developing a second cancer in the mouth, throat, larynx (voice box), lung and other organs greatly increases.
Drinking alcohol increases the risk of developing oral cavity and oropharyngeal cancers. Heavy drinkers have a higher risk than light drinkers. Smoking and drinking alcohol together multiplies the risk of these cancers. The risk of these cancers in people who drink and smoke heavily is about 30 times higher than the risk in people who don't smoke or drink.
Human papillomavirus (HPV) infection – HPV is a group of more than 150 types of viruses called papillomaviruses. Some of these viruses cause a type of growth commonly called a papilloma or wart.
Infection with certain types of HPV can cause some forms of cancer, including cancers of the penis, cervix, vulva, vagina, anus, mouth, and throat. HPV type 16 (HPV16) is the type most often linked to cancer of the oropharynx, especially those in the tonsil and base of tongue.
The number of oropharyngeal cancers linked to HPV has risen greatly over the past few decades due to becoming more common in younger people who have a history of multiple sex partners (including oral sex). This is true for even those with no history of alcohol abuse or tobacco use.
Gender – Oral cavity and oropharyngeal cancers are twice as common in men than in women. HPV-related oropharyngeal cancers are also seen more often in men.
Poor nutrition – Studies have found that a diet low in fruits and vegetables is linked with an increased risk of cancers of the oral cavity and oropharynx.
Being obese or overweight – Too much body weight appears to increase the risk of these cancers.  It is advised that eating more plant-based foods, such as non-starchy vegetables and whole fruit, may help people lose weight as well as reduce their risk of oropharyngeal and laryngeal cancer.
Age – Because oral and oropharynx cancers can take many years to develop, they're not common in young people. Most patients with these cancers are older than 55 when the cancers are first detected. HPV-linked cancers tend to be diagnosed in people younger than 50.
Sunlight – Cancers of the lip are more common in people who have outdoor jobs where they are exposed to sunlight for long periods of time.
Genetics – People with certain genes have a higher risk of mouth and middle throat cancer.
Signs and symptoms of mouth cancer may include:
• A lip or mouth sore that doesn't heal within two weeks
• White or reddish patch on the inside of the mouth
• Loose teeth
• A growth or lump inside the mouth
• Mouth pain
• Ear pain
• Difficult or painful swallowing
Although oral cancer may first make itself known by a spot on the lips, inside of cheeks or on (or under) the tongue, oropharyngeal cancer can exist without symptoms. When symptoms do arise, they may be:
   Mass felt in the neck or in the back of the throat
   Difficulty or pain with swallowing
   Muffled voice
   Ear pain
   Throat pain or sore throat
https://www.cancer.org/cancer/oral-cavity-and-oropharyngeal-cancer/causes-risks-prevention/risk-factors.html
A periodontist is a dental specialist who has advanced skills in treatment involving the gums, including gum disease, gum reshaping and in the placement of dental implants. This specialist can also detect suspicious areas that may be early warning signs of oral or oropharyngeal cancer. Through a painless process, the examination can determine is a biopsy is needed for a thorough testing process. The earlier the treatment, the less involved the process will be. Too, early treatment helps to increase survival rates.
As an Asheville NC periodontal specialist, please react promptly to any signs or symptoms associated with these cancers. And, with this knowledge, make it your goal to share this information with a smile you love.
Recent Posts
Categories
Archives