Learn More Blog
Cracked & Broken Teeth A 'Sign of the Times'
Posted on Jan 06, 2022 by William J. Claiborne, DDS MS
As a periodontist in Asheville NC for over 25 years, I've seen my fair share of teeth that have been removed or need removal. Most of these teeth, based on national statistics, are lost due to damage caused by periodontal (gum) disease.
Yet, in more recent years, I'm seeing people lose teeth due to broken or fractured teeth.
In my dental specialty, I have advanced skills in the treatment of gum disease as well as in the diagnosis and placement of dental implants. As the ideal option in tooth replacement, dental implants restore the stability and dependability of natural teeth.
So, it stands to reason that a lost tooth is best replaced by a dental implant. But, why are more and more individuals losing teeth due to fractured, cracked or split teeth?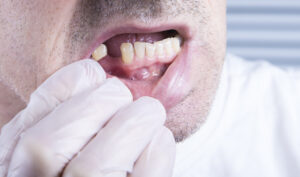 It's becoming more common to hear that dentists are treating more cracked teeth since the beginning of the pandemic. A recent survey shared by the American Dental Association (ADA) reported that over 70 percent of dentists surveyed (nearly 2300) saw an increase in patients who had experienced night-time clenching and grinding of teeth, or 'bruxing'. These problems have typically been the result of bite misalignment, which interferes with the harmonious congruity of upper and lower teeth while eating or speaking.
https://www.ada.org/about/press-releases/2021-archives/new-survey-finds-stress-related-dental-conditions-continue-to-increase
When a tooth breaks or fractures below the gum line, it requires removal (in most cases) since the above-the-gum structure is generally insufficient to support a crown. As a periodontist, another area of the periodontal specialty is crown lengthening.
This procedure is often performed prior to the placement of crowns to correct the height of the gum arch that borders teeth. This is especially common for patients who have a 'gummy smile,' or too much gum area visible above upper teeth when in a full smile.
However, in cases where a tooth breaks, crown lengthening is sometimes performed to alter the surrounding gum tissues and expose enough tooth structure to support a crown. The benefit of this is the patient is able to avoid having the tooth removed and endure the many decisions (and costs) involved to replace it.
Pandemic stress, quarantine fatigue, mask burnout, a succession of variants, less social involvement, and general stress overload has become a global problem. Although stress is experienced by different people in different ways, it is not uncommon for it to be revealed through dental issues.
Many people hold stress and tension in their jaw muscles and jaw joints. This is why, during relaxation phases in a yoga class, it's common for the instructor to encourage participants to relax their jaw muscles. Since the onset of the COVID-19 pandemic, stress is causing an unusually higher rate of oral health problems.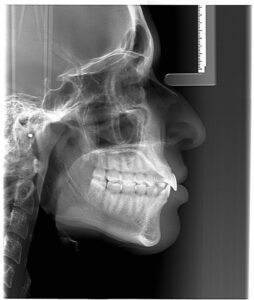 Based on the ADA survey, about 60 percent of responding dentists shared an increase in patients who clearly cite stress as the culprit for tooth damage. Thus, dentists have seen significant increases (up 63 percent) in chipped teeth, and about the same percentage of increases for cracked teeth and temporomandibular joint (TMJ) disorder symptoms, which includes headaches and jaw pain.
If you are experiencing problems regarding stress held in the jaw joints, here are a few tips that may help lessen the load:
• Walk away from the computer an hour before bedtime.
• Relax with a warm shower or play soothing music.
• Relax your jaw joints by putting your lips together, teeth apart, and resting your tongue behind front teeth or the roof of the mouth.
• Ask your dentist about a custom-designed night guard to protect your teeth from night-time clenching or grinding.
If the worst has occurred – losing a natural tooth – the best way to replace it is with a dental implant.
Dental implants recreate stimulation to the jaw bone, thereby halting the pace of bone loss. When bone mass is maintained, neighboring teeth have a reduced risk for being lost as well. Because dental implants are held in the jaw bone, they are also able to restore a natural biting strength with dependable stability.
There are many advantages to having dental implants, including the longevity. When dental implants are properly selected, placed and maintained, they should last your lifetime. This is why it's so important to have your implant treatment through a Periodontist.
A periodontal specialist has advanced training and skills in the diagnosis and placement of all types of dental implants. He or she can enhance your ability to enjoy this superior tooth replacement option for a lifetime of confident, healthy smiles.
In our beautiful Asheville periodontal dental office, we offer the most advanced technology in dentistry. Additionally, oral and IV sedation ('twilight sleep') are also available for optimal patient comfort.
To learn more, call 828-274-9440. If preferred, you can begin with a consultation appointment. New patients are always welcome and a referral is not needed.
Recent Posts
Categories
Archives