Learn More Blog
Dental Fears And Periodontal Disease – Likely Partners.
Posted on Mar 01, 2018 by William J. Claiborne, DDS MS
I'm not afraid of spiders. I don't necessarily welcome them into my home but seeing one doesn't 'freak me out,' either. However, I know several people who have a fear of spiders that goes beyond simply feeling creeped out by them.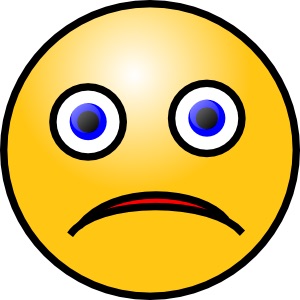 Most of these individuals aren't certain when or why their fear of spiders began. They just know they have it. For some people, it's the same with fear of dentistry. While some adults can track back to precisely when and why their dental fears began, others aren't quite sure.
In a dental office, some people react negatively but uncontrollably to sounds, smells and sights. However, when dental fears exist because of a traumatic experience in a dental chair (often as a child), we know the element of trust between the individual and his/her dentist was broken.
A dentist who continues a procedure on a patient while the patient is uncomfortable – whether an adult or child – can create an everlasting fear associated with dental visits. This moment is forever in the corners of a patient's mind, evoking anxiety or fearful sensations every time a dental visit is considered. It's the body's way of triggering its 'fight or flight' response. Like shivering in the cold, it's a reaction that is not easily controlled.
Although we cannot erase traumatic moments from one's subconscious, we can help patients get past their fears and achieve healthy, confident smiles. And, the need for a healthy mouth is rising to the top as one of the most important aspects of having good, overall health based on a remarkable amount of research.
Research has found that certain strains of oral bacteria from gum disease create reactions in the body that can trigger systemic inflammation. Thus far, research findings have shown a correlation between periodontal disease bacteria and some cancers (including pancreatic and lung), Alzheimer's disease, pre-term babies, heart disease, stroke, diabetes, arthritis and erectile dysfunction (ED).
As if all that weren't bad enough, one study suggests that gum disease relates to a reduction in one's quality of life: "Periodontal disease has been linked to lower quality of life." "Quality of life encompasses several domains, including psychological functioning and social relationships among others. Oral health-related quality of life has been shown to be reduced in patients with periodontal disease." (https://www.hindawi.com/journals/prm/2017/5491923/)
While estimates show about 75 percent of American adults have some degree of dental fear or anxiety, over 47 percent have some level of periodontal disease. As a periodontist, both are alarming numbers. Nearly half our nation is walking around with a potentially life-threatening disease in their mouths. Yet, many are unaware of its presence.
The symptoms of gum disease begin silently. When they do emerge, some people ignore them, such as seeing blood in the sink when brushing. There is a misconception that this is a sign of brushing thoroughly. (Wrong! See below for helpful tips for proper brushing.*) Other symptoms, such as sore, swollen gums and frequent bad breath may be assumed to be temporary problems.
If dental fears or anxiety have kept you from regular dental checkups for a year or more, it would be rare to NOT have some level of gum disease. Quite frankly, some people with high fear levels avoid seeing a dentist for decades. Those visits are vital in one's ability to have healthy gums.
While twice daily brushing and daily flossing are necessary components for having good oral health, the routine alone isn't enough to combat a number of additional factors that make one vulnerable to the disease.
For example, snacking on sweets or carbohydrates super-charges the oral bacteria in your mouth. And, these between-meal munchies set off an added acid attack in the mouth (as occurs any time we eat or drink as part of the digestive process). Couple this oral acid with sugar-loving bacteria and perhaps the extra acidity of a cola or catsup and WHALLAH you have a perfect recipe for destructive bacteria in the mouth.
What creates even more vulnerability is the lack of proper brushing techniques. A number of people swipe a toothbrush over easy-to-reach teeth, do a quick swish, and they're done. And, as a study by Delta Dental revealed, only 7 out of 10 adults are brushing twice a day. This means that 30 percent aren't brushing enough. (https://www.ada.org/en/publications/ada-news/2014-archive/october/survey-finds-shortcomings-in-oral-health-habits)
Like anything, using proper measures makes all the difference.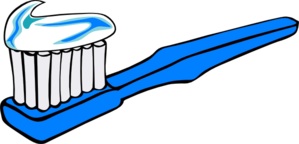 * Begin with a soft to medium bristle toothbrush and a fluoridated toothpaste. Pretend your mouth is divided into four sections and spend 30 seconds in each area. Swirl the toothbrush around all sides of your teeth, including the tops that have deep pits and crevices where bacteria can hide.
Hint: if your bristles are bent to the sides after a month or so, you're pressing down too hard. Lighten up so the tips of the bristles swipe over the surface.
Floss daily to dislodge food particles caught between teeth. These bits can rot quickly and add to bacteria levels in the mouth. What's that? Flossing is a pain? Electronic water flossers are affordable, easy to use, and do an effective job.
Once your teeth are brushed, brush the tongue to remove oral bacteria that burrow into its grooves. Be sure to reach the back portion where the majority exist. Swish and spit several times.
Hint: Consider purchasing a toothbrush that has a tongue scraping section (typically the reverse side of the bristles). For some people, this is more comfortable than brushing.
If you are one of the 75 percent who have dental fear or anxiety OR one of the 47 percent who have some type of periodontal disease OR – even worse – have BOTH, please call us to schedule a consultation to discuss restoring the health and appearance of your smile.
In addition to providing a specialized environment for treating all stages of gum disease, we are also experienced in helping fearful adults achieve good oral health and smiling confidence. We offer a respectful, compassionate staff, an inviting office setting as well as Oral and I.V. sedation (twilight sleep), if desired.
Call 828-274-9440.
Recent Posts
Categories
Archives