Learn More Blog
Dental Implants Not 'One Size Fits All'
Posted on Sep 21, 2021 by William J. Claiborne, DDS MS
A periodontist specializes in the diagnosis and placement of dental implants, in addition to the treatment of all stages of periodontal disease.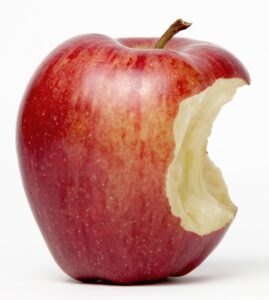 For people who are considering dental implants to replace teeth, this level of expertise provides greater reassurance of successful treatment outcomes. A periodontist can also offer patients with a wider choice of implant systems.
How can patients have more dental implant options through a periodontist?
When general dental offices offer dental implants, some general dentists offer implant selection and placement along with the restoration of the implant. ("Restoration" refers to the replacement crown that is attached to the implanted portion.)
Although generalists complete training in dental implants, most courses are offered by particular implant manufacturers. This means that the course focuses on the systems available through this one maker, which may or may not include the one most appropriate for your individual needs.
This is why most generalists refer the placement portion to a periodontal specialist. For their patient, this can mean a higher level of success, especially for complex needs.
For example, a patient who is missing a lot of bone mass (due to missing natural teeth for many years) benefits from the specialized skills of our Asheville periodontal office. A periodontist can incorporate bone rebuilding procedures into treatment to a proper depth. This specialist can help to restore bone that has occurred in the mandible (lower jaw) or maxilla (upper jaw), which may also require a sinus lift.
Another example is a patient who has lost teeth due to periodontal (gum) disease. Because a periodontist combines advanced skills in treating gum disease as well as in dental implants, these patients have an added advantage when it comes to treatment success.
For many reasons, dental implants have become the preferred tooth replacement option. There are over 40 different implant systems, each designed to accommodate various challenges and preferences. Some of the more common types include:
---
Traditional Dental Implants: In this process, dental implant treatments is done in a couple of stages. In the first stage, placement of each implant is performed. This involves small incisions in pre-selected placement points. In our Asheville periodontal dental office, these points are determined through computerized imaging, taking the guesswork out of the depth and angle of each implant placed. Once the implant is in proper position, the gum tissue is closed over the implant sites.
The second stage involves a "healing period" of 3 – 6 months. During this phase, the bone grows around the implant(s) to secure each in place. The patient's denture or partial denture can be comfortably worn during this time. This process is known as osseointegration, which describes the jaw bone growing around the implanted portion. This is what secures the implant so it provides stable, dependable biting and chewing strength.
After osseointegration is complete, the implant sites are uncovered and a post is positioned in the implant's interior. Onto the posts, replacement teeth are attached. Once the final teeth are secured, patients can enjoy their confident smile along with the biting and chewing comfort like that of natural teeth.
---
Non-Removable Teeth Attached To Implants: In the past, the more affordable 'full arch' systems were typically those designed to support removable teeth. (An 'arch' is a full arrangement of all upper or all lower teeth.) However, some people feel removable teeth are too similar to the denture they wish to replace. Although firmly secured, the chore of having to remove teeth to clean them is a task many people want to eliminate.
A number of affordable implant systems are now available, designed to provide non-removable options that are more affordable. For example, the All On 4 dental implant system is made to support non-removable teeth on just 4 implants. With the implanted portions placed at unique angles, these longer implants can fully distribute biting and chewing forces.
 Another advantage of All On Four is their ability to be placed in minimal bone.
This is good news for people who are long-time denture wearers and were told they have too little bone to support implants. Or, they may have been advised to have bone grafts to rebuild the bone to an adequate height. This adds time and expense to implant treatment. Often, the All On 4 design is able to overcome this obstacle.
---
'Same-Day' Dental Implants: Advancements in dental implant systems and technology have evolved into implant placement and teeth attachment that can be accomplished in a single day. Some implant designs can position implants in the jaw bone in a way that they are able to support replacement teeth immediately.
With the replacement teeth created prior, the teeth may be attached without delay.
 In some cases, a previously-made denture or partial can be reconfigured to attach to newly placed implants. However, mounting replacement teeth to a just-placed implant isn't wise for certain situations. This option should be diagnosed and performed by an experienced, skilled and highly-trained dental specialist in order to achieve a successful outcome. While "same-day" procedures can sound appealing, choose care where your individual needs are a priority.
---
Modern implant dentistry is successful, safe, dependable and can provide nearly immediate benefits. Our office enjoys a reputation for being on the cutting edge of implant dentistry's techniques, technology and materials. This assures our patients of care that minimizes discomfort and treatment time while optimizing their final results.
Dental implants are designed to last a lifetime, making them an excellent investment. They are the closest thing to the natural teeth you once had, restoring the ability to bite, chew, speak and laugh confidently.
Over the years, I have been a witness to the transformations many implant patients undergo after treatment. They seem to smile and laugh more, become more social, and focus on their oral and overall health to a greater extent.
The type of dental implant best suited for you can be determined after an examination and review of x-rays (we use Cone-Beam digital imaging). Call 828-274-9440 to begin with a private, no obligation consultation to discuss your best options.
Please know that, if cost is a concern, payment plans can help you enjoy your beautifully restored smile while making easy monthly payments. Too, in many cases, an implant is not needed to replace each missing tooth. Often, when several teeth are missing in one area, one or two implants can support a "bridge" of several teeth. This curtails the treatment costs by reducing the number of implants needed.
If dental fear or anxiety is a concern, please mention this during our consultation. In our Asheville office, our entire team strives to provide a respectful, compassionate environment. We offer oral and I.V. sedation (twilight sleep) for nearly any procedure as well as a gentle touch at every visit.
Recent Posts
Categories
Archives