Learn More Blog
Flossing – A Valuable Step In Avoiding Gum Disease & Tooth Loss
Posted on Mar 17, 2021 by William J. Claiborne, DDS MS
Adults who wish to stay healthy and active as they age often workout daily, walk at least 30 minutes per day, try to get 7 – 8 hours of sleep each night, and brush their teeth twice a day.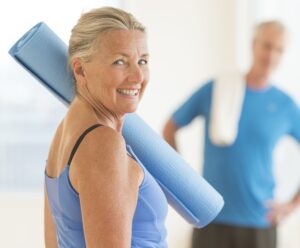 Tooth brushing helps to keep oral bacteria levels in the mouth to manageable levels. With the help of saliva, which is a rinsing agent for the mouth, these bacteria are generally kept under control. By preventing rampant growth, the 'oral cavity' (interior of the mouth) is able to avoid a destructive onslaught caused by these icky organisms.
A study shared by Dental Dental showed that about 70 percent of American adults brush their teeth twice a day. Unfortunately, this leaves more than a fourth of adults who do not.
Daily flossing is also recommended by the American Dental Association (ADA) as a preventative way to keep cavities and gum disease at bay. Still, an estimated 30 percent are committed to daily flossing – less than a third.
This means that a whopping 70 percent do not include flossing in their daily oral hygiene regimens. Too, about a third of Americans admit to never flossing, with 39 percent of men and 27 percent of women who do not.
Yet, the devotion of twice daily brushing and daily flossing requires only about 5 minutes of time – total. It is recommended to spend two minutes brushing teeth in the morning and before bed. A practiced flosser requires about a minute to floss. (Consider that five minutes is about the amount of time for a commercial break between TV programs.)
Yet, if you could see what I see…
As a periodontist, my specialty includes advanced training in the treatment of gum disease. I know the destructive nature of infectious oral bacteria. I have a bird's eye view of what can occur without a committed oral hygiene routine at home. When an overload of bacteria accumulate in the mouth, cavities are able to form and gum tissues become food for living and breeding bacteria.
While brushing twice a day is important, the bristles of a toothbrush are typically unable to dislodge food particles caught between teeth. Left behind, these particles begin to rot rather quickly, leaving even more sustenance for bacterial growth and reproduction.
To see just how much your toothbrush misses, brush your teeth thoroughly for the recommended two minutes at the end of the day. Rinse and spit a couple of times. Then, using a strand of floss, move gently between teeth, easing up and down to reach the sides of all teeth. Move the floss just slightly beneath the gums at the base of each tooth. After all teeth are flossed, rinse and spit again. Most people are shocked at just how much their toothbrush failed to remove.
When oral bacteria amass past the point that is manageable by the immune system, these bacteria become infectious. This causes inflammation in the gum tissues, which can lead to the formation of periodontal (gum) disease. This begins with gingivitis, which has mild symptoms. Untreated, it worsens to periodontal disease and the advanced level of periodontitis.
It begins when oral bacteria accumulation creates a sticky film in the mouth known as plaque. When not removed thoroughly and frequently, plaque can form cement-hard bacteria colonies that attach to teeth. This hardened form of bacteria is known as tartar and, once formed, can no longer be brushed or flossed away.
As a Periodontist, I often see people who have developed periodontal disease who come (or have been referred) because they have obvious symptoms, such as red, swollen gums. However, I also see patients who are surprised to learn they have developed the disease. Yet, even without obvious symptoms, gum disease may exist and be fully underway.
Nearly half of American adults have some level of gum disease (over 47 percent in recent estimates). Periodontal (gum) disease is the nation's leading cause of adult tooth loss even though it's one of the most preventable of all diseases with simple measures.
Losing natural teeth leaves an individual with having to make decisions for replacement – crown-&-bridge combination, partial denture, full denture or Dental Implant. These time-consuming procedures and expenses can be avoided. And, contrary to what many believe, losing teeth is not a natural part of the aging process. With proper care, you can easily enjoy a smile of natural teeth all your life.
It is often surprising to people to learn that oral health is an integral part of overall health. Inflammation in the mouth doesn't simply remain in the mouth. Through tears in diseased gum tissues, the oral bacteria of gum disease are able to enter the bloodstream. As the bacteria travel throughout the body, their toxic nature can activate inflammatory effects elsewhere.
Infectious gum disease bacteria have been the focus of a numerous amount of research over the years. Studies have found that the bacteria of gum disease can trigger or worsen heart disease, stroke, preterm babies, arthritis, diabetes, some cancers, Alzheimer's disease, erectile dysfunction (ED) and impotency. As research continues, even more serious (and deadly) connections are being made.
They key is to keep oral bacteria levels to a minimum, which is why brushing and flossing are an important part of your daily care routine. Neither step should be taken for granted. Yet, as a periodontal specialist, I understand how it can be difficult to get into the habit of daily flossing.
For some, the tight floss around fingers is uncomfortable. For others who have large fingers or problems with manual dexterity, the act of flossing is awkward or challenging. However, for those who floss on a daily basis, it becomes a maneuver that is as simple as brushing teeth.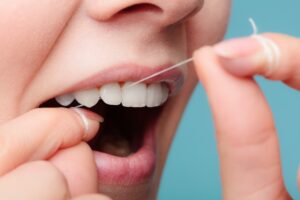 For individuals who are challenged by manual flossing, there are some excellent water flossers on the market. These are affordable and can be just as effective as 'string' flossing when used properly – and daily.
Twice daily brushing (at least two minutes per time), daily flossing, drinking ample water and limiting sweets and caffeine are simple ways to keep your mouth healthy between regular dental check-ups and cleanings. And, those 6-month check-ups are important. During these visits, tartar that may have formed can be removed and signs of early gum disease can be addressed.
If you are experiencing symptoms of gum disease, call 828-274-9440. In our state-of-the-art Asheville periodontal dental office, our patients are treated with respect, compassion and a gentle touch. Here, you'll never be lectured. Our goal is to restore your smile to a healthy state and develop a program to help you keep it at its best.
New patients are always welcome. A referral is not needed to become a patient.
Recent Posts
Categories
Archives