Learn More Blog
"Futuristic" Technology Surrounds Patient Care
Posted on Jul 30, 2020 by William J. Claiborne, DDS MS
Many adults are unfamiliar with the specialized skills of a periodontist – until they need one.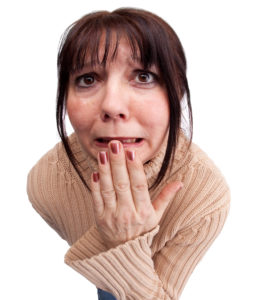 At Biltmore Periodontics in Asheville, most patients are referred by their general dentist or other dental specialist. However, a professional referral is not required. We accept patients from the recommendations of other patients as well as those who find us through internet searches, etc.
To clarify what we are and what we offer, a periodontist is a dentist who extends his or her education and skills further (typically 3 years past completing dental school) to specialize in the prevention, diagnosis, and treatment of periodontal disease and other gum conditions.
Additionally, a periodontal specialist has advanced skills in the diagnosis and placement of dental implants. A periodontal specialist is also trained in performing esthetic procedures that involve gum tissues, such as crown lengthening and correcting a "gummy smile".
A periodontist's office may have a similar look and feel of your general dentist's office. However, the advanced skills and techniques are typically supported by advanced technology. Some offices, as ours (serving Western North Carolina) provide a rather "futuristic" array of technology to enhance treatment outcomes, save the patient time in treatment, speed healing time, and optimize comfort throughout care.
Periodontists are able treat complex periodontal cases of severe gum disease or caring for patients who have complex medical histories or health issues. They offer a wide range of treatments using a range of surgical or non-surgical procedures.
A periodontal office is also attuned to caring for high-fear patients. Periodontists understand that many people who develop periodontal (gum) disease do so because they were too afraid of dental treatment to see a dentist on a regular basis. Without a solid combination of thorough at-home oral hygiene and regular dental check-ups and cleanings, the potential to develop gum disease greatly increases.
In a recent report by the Centers for Disease Control & Prevention (CDC) on data related to prevalence of periodontitis in the U.S.: 47.2 percent of adults 30 years and older have some form of periodontal disease. Periodontal disease rates increase with age, affecting 70.1 percent for adults 65 years and older.
One study, published by StudyFinds.org, shares recent findings of 2,000 adults in the U.S. regarding dental visits. Results show a whopping 62 percent of those surveyed stating they were too afraid to even visit a dentist's office. (https://www.studyfinds.org/adults-too-scared-visit-dentist-teeth/)
Surprisingly, the age group most likely to avoid dental care because of fear were millennials (currently ages 22 – 38). With past decades of advancements in comfort and greater sensitivity surrounding anxiety and fear in the dental office (versus what older generations often experienced), their higher levels of avoidance due to fear was unexpected, but clearly significant.
In our Asheville periodontal dental office, we provide special measures to ensure the safety and comfort of all patients – for every appointment. For many patients, Dr. Claiborne and Dr. Boyland offer Oral and I.V. Sedation. Sometimes referred to as "twilight sleep," I.V. Sedation allows patients to be totally relaxed before, during and after treatment with little or no memory of the procedure.
Our periodontists also offer Oral Sedation in pill form to give a high level of relaxation, which typically has an amnesiac effect on patients. Throughout any type of sedation, patients are closely monitored by trained professionals and advanced safety equipment.
When it comes to technology, however, Biltmore Periodontics prides itself on some of the most advanced features available in the Southeast. These include:
• LANAP Protocol Using PerioLase MVP-7 – An acronym for Laser-Assisted New Attachment Procedure, LANAP provides an advanced protocol to more efficiently and effectively treat periodontitis (advanced gum disease) with a laser. This offers a minimally invasive (non-surgical) treatment alternative for patients with moderate to severe periodontal disease in as little as one session. It is safe for people with conditions such as diabetes, heart disease, and hemophilia. LANAP treatment leaves very little discomfort and has a quick recovery time.
LANAP technology is also able to stimulate bone regrowth in damaged areas. It can regrow periodontal ligament, alveolar bone (the bony ridge that supports the upper teeth), and regrow the bony film that adheres teeth to the jaw.
• Dental Radiology With 3-D Cone Beam Technology
 – Using 3D imaging for diagnostic and treatment planning,  the entire dentition area provides clear, detailed views of the mandible and maxilla (upper and lower jaw) for precision diagnosis in endodontics (tooth roots), periodontics, orthodontics, dental implants, temporomandibular joints (TMJ) and prosthodontics as well as dental and maxillofacial surgery.
In addition, cone beam images can locate and trace the mandibular nerve canal, which optimizes pre-surgical planning of dental implant positioning.
Radiation levels are at minute levels and the imaging process is quick and comfortable.
• CareStream Cone Beam Computer Tomography Imaging
 – This technology provides panoramic and 3D imaging with exceptional detail and range at significantly lower radiation – up to an 85 percent lower dose than traditional panoramic imaging.
• CS 3600 intraoral scanner
 – Unlike impressions made with bulky, goopy trays held in a patient's mouth, this modern scanner quickly and comfortably scans the mouth's interior to provide digital impressions accurately. The device is a small, handheld scanner and ideal for impressions to design crowns, inlays, onlays, bridges, orthodontic appliances and aligners, custom abutments and RPD. Its accurate HD 3D color images give precision details for improved case review, analysis and communication between doctors, referrals and labs.
• Simplant Dental Software for Computerized Dental Implant Placement 
- This advanced software system allows for pre-surgical positioning of dental implants on the computer using a 3D model of the patient's jaw. Once the implant type is selected, a surgical template is developed that ensures a precision fit. Simplant creates optimal implant treatment success, even for complex cases. It also simplifies the team treatment process so intricate aspects of the surgical process can be discussed prior to placement.
• Intraoral Camera Technology – 
This self-contained intraoral camera features full motion video with outstanding image quality from an internal camera that captures ideal angles and images with the click of a button. The images are sent to screen for a clear, crisp view so we can confer with patients on specific treatment issues.
• Computer Imaging In Treatment Suites
 – Treatment suites are equipped with computers for convenient image sharing with patients. This allows patients to have a more complete understanding of their individual needs through images that can be pulled up by our dental team, with the ability to enlarge certain areas to show specific details. Through this, patients have greater involvement in treatment decisions.
This extensive array of technology is in keeping with our commitment to provide each patient with advanced skills, experience and comfort to provide the very best in periodontal and dental implant treatment. Added to this is the truly talented, committed staff who tend to our patients in a warm, compassionate and respectful manner.
Overcoming gum disease can help patients to save natural teeth. This means the trauma of tooth loss and decisions for replacement can be avoided.
If you suffer with symptoms of gum disease (tender gums that bleed when brushing, persistent bad breath, or gums that have turned red in color), the condition will only worsen without treatment. Call our friendly staff to discuss your needs: 828-274-9440.
Recent Posts
Categories
Archives