Learn More Blog
Gum Disease Connected To Dementia, Alzheimer's Disease
Posted on Aug 11, 2020 by William J. Claiborne, DDS MS
The statistics of periodontal (gum) disease are alarming. In the U.S., nearly half of the adult population has some level of gum disease.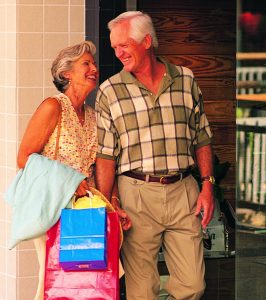 There is a misconception among the general population when it comes to the serious nature of gum disease. Too often, people perceive "if it doesn't hurt, then nothing is wrong" when it comes to their oral health. That's far from the case. Although symptoms of gum disease may include tender gums that bleed when brushing, gum disease can begin without any obvious signs.
This shouldn't be surprising. When cancer forms in the body, its initial presence isn't obvious. The reason for screenings such as mammograms or colonoscopies are to catch mutant formations at their earliest stages.
Early treatment helps to resolve the problem with hopefully positive outcomes. This is why it is so important to have 6-month dental check-ups. These visits allow your dentist to catch gum disease early so treatment needs and expense can be minimal.
While gum disease forms in the mouth, that's not necessarily where it remains without proper treatment. The bacteria of gum disease can enter the bloodstream. It has been found to trigger serious reactions elsewhere in the body. Some of these lead to the formation of cancer (oral, throat, pancreatic, lung) and some activate conditions such as diabetes and arthritis.
Obviously, the health of your mouth is an important part of supporting a healthy body, especially in disease prevention. To illustrate the extent of gum disease's damaging impact to health, research is tracking its correlation to dementia and Alzheimer's disease.
In a recent study that included over 8,200 adults, an increased risk for developing dementia was found in those having severe gum disease and missing teeth. Participants in the study had an average age of 63 at the study's onset.
In a follow-up after 18 years, those who had severe gingivitis in addition to tooth loss had a 22 percent higher risk for developing Alzheimer's disease or dementia. Having no natural teeth was associated with a 26 percent increased risk.
Broken down, 14 percent of individuals with healthy gums and all their teeth at the start of the study developed dementia by the end of the study. For those with mild gum disease, 18 percent (623 out of 3,470) developed dementia. Twenty-two percent of participants with severe gum disease developed dementia. For those who had no remaining teeth, 23 percent developed dementia – nearly 17 cases for every 1,000 persons.
They found the bacteria present in periodontal disease can travel through the mucous membranes of the mouth to the brain, potentially causing brain damage.
In the study, participants were carefully assessed based on age, gender, education, cholesterol, high blood pressure, coronary heart disease, smoking and body weight. Psych Central.com (https://psychcentral.com/news/2020/07/30/gum-disease-may-be-linked-to-later-dementia/158497.html?MvBriefArticleId=25473)
Prior studies have led researchers to continue tracking oral tissue related factors that may contribute to dementia and Alzheimer's disease, which is affecting a growing percentage of American adults (as well as those globally). Currently, 10 percent of adults age 65 and over have Alzheimer's disease. For people ages 85 and older, this increases to 32 percent.
In the U.S., it is the 6th leading cause of death. (https://www.alzheimers.net/resources/alzheimers-statistics/) By the year 2025, the number of people 65 and older with Alzheimer's disease is expected to reach 7.1 million people, a 27 percent increase from the 5.6 million age 65 and older in 2019.
Maintaining a healthy smile – good gum health and healthy teeth – is important and achievable for every adult. If you suspect you have gum disease (gums that bleed when brushing, tender or swollen gums, gums that have reddened or receded from teeth), it is important to be seen by a periodontist. This dental specialist can restore your gums to a healthy state.
A periodontist is also a specialist in the diagnosis and placement of all types of dental implants. For adults who are missing natural teeth, dental implants are the closest thing to providing the look, feel and function of 'real' teeth. They restore the ability to bite and chew comfortably and dependably. Dental implants are also designed to last a lifetime, making them a wise investment.
Take charge of your health by overseeing your oral health as carefully as you do to other needs. For a consultation to discuss how a periodontist can help you, call 828-274-9440.
If dental fear has kept you from having regular dental care, we will be happy to discuss our many comfort options in our comfortable Asheville office, including Oral and I.V. sedation ("twilight sleep").
Recent Posts
Categories
Archives