Learn More Blog
Gum Health Is A Factor In Sexual Health For Men
Posted on Oct 15, 2018 by William J. Claiborne, DDS MS
Men in their 30s who suffer with severe periodontal (gum) disease are 3 times more likely to have erection problems, according to a study published in the Journal of Sexual Medicine. (https://www.perio.org/consumer/erectile_dysfunction)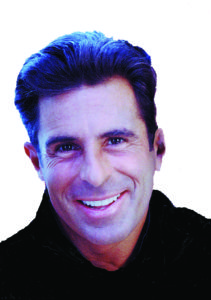 This supports previous research that shows links between periodontal disease and heart disease, a common contributor to erectile dysfunction. Although solid findings have not found the connection points of cause-&-effect, the association is thought to be related to inflammation brought on by gum disease bacteria.
These are all valid reasons that men should take an active role in the health of their teeth and gums before other areas of the body are affected. The Centers for Disease Control & Prevention estimate that nearly half of U.S. adults have periodontal disease. Of that, 56 percent of males have gum disease and over 38 percent of females have some level of it.
Other areas where periodontal health has been associated with the status of men's health, in particular, include prostate health, heart disease, impotence and cancer. For example, research has found that men with a history of gum disease are 14 percent more likely to develop cancer than men with healthy gums. Additionally, 59 percent  of men are more likely to develop pancreatic cancer with 49 percent more likely to develop kidney cancer  and 30 percent more likely to develop blood cancer (such as leukemia).
Periodontal disease, according to numerous research, is now found to be associated with a long list of serious health problems. In addition to those listed above, it has been linked to arthritis, diabetes, preterm babies, erectile dysfunction (ED) and even Alzheimer's disease. Additionally, gum disease is the nation's leading cause of adult tooth loss.
Gum disease is one of the easiest of all diseases to avoid. Twice daily brushing and dail flossing take only minutes per day. Having 6-month dental check-ups and cleanings are structured to help you maintain healthy gums and be cavity free between visits. And, if problems do exist, they can be caught early so treatment needs will be minimal.
Men can do a better job of protecting their overall health by keeping their gums healthy. It is also important to know the symptoms of gum disease. These include gums that bleed when brushing, sore or swollen spots on gums, persistent bad breath, and gums that are red rather than a healthy pink color.
If you have any of these symptoms, call (828) 274-9440 or tap here to schedule an examination appointment as soon as possible. Gum disease will only worsen without treatment.
Recent Posts
Categories
Archives