Learn More Blog
Helping To Curtail Opioid Misuse
Posted on Mar 23, 2023 by William J. Claiborne, DDS MS
No one wants to be in pain. In the dental office, dentists and dental specialists see many patients enduring a great deal of pain, some of which increases in time to excruciating levels.
To resolve the pain, treating the affected area is the first step. Healing can take time and may involve a period of continued discomfort. While a dental profession wants to help patients avoid problems and pain that can arise from them, helping you get through painful periods with ease is certainly a priority.
Like others in the health care field, the field of dentistry has become rather resistant to prescribing harsh and addictive painkillers. The opioid epidemic in the U.S. is running rampant and we want to do our part in curtailing the availability of these meds.
I felt it may be helpful to share some statistics and research findings on the opioid use in America. Hopefully, this information will reassure that the dental profession is not being "stingy" with prescribing painkillers. We are trying to help control what can easily be misused or over-prescribed.
Drug overdose deaths involving prescription opioids rose from 3,442 in 1999 to 17,029 in 2017. From 2017 to 2019, the number of deaths declined to 14,139. This was followed by a slight increase in 2020, with 16,416 reported deaths. In 2021, the number of reported deaths involving prescription opioids totaled 16,706. These numbers are headed in the wrong direction, obviously.
Although physicians, dentists and others in health care have been under close scrutiny for the number of opioids prescribed, dentists are also being more diligent in limiting patient access to pain medications. Yet, there is still a concerning number who make access easier than it should be.
According to International Association for Dental Research findings shared from two studies amongst dentists and oral-maxillofacial surgeons (OMFS) (presented in March 2023), the goal is to identify high prescribers of opioids. The study, conducted at the University of Pittsburgh, used data to detect actively prescribing dentists between 2015-2019.
The study found that during this period, 2,741,030 opioids were prescribed by 199,145 dentists/OMFS. Researchers noted that over 35% of prescribers prescribed at low rates in 2015 with this percentage falling to nearly 18% in 2019. In this period, those who were "moderate" prescribers of opioids also decreased prescribing by over 82%. A slightly more active group of prescribers also decreased their number of these prescriptions.
However, 3.5% of prescribers found to be consistent in opioid prescriptions decreased in number, yet with minimal decline. For these, the rate in 2015 averaged nearly 55%. In 2019, the average was only down to 44.7%.
A particular concern in prescribing opioids is that of prescriptions submitted for children. While total opioid prescriptions have decreased in patients under 25 years of age, trends in opioid prescribing for children, adolescents, and younger adults (under 25 years of age) remains a concern.
In a study from 2013 – 2018, researchers found the opioid dispensing rate for younger patients decreased annually at a rate of approximately 15%. The largest decreases were noted for patients ages 15 to 24 years. Among children aged 0 to 5 years for whom an opioid was dispensed, the investigators observed annual increases from 2011 to 2014. For high-dosage prescriptions, these decreased from 2014 to 2018 although high-dosage, extended-release or long-acting remained at a concerning rate — nearly 28%.
Even amid an epidemic of abuse, opioid painkillers are still commonly prescribed to teenagers and young adults for conditions like tooth and back pain. Between 2005 and 2015, opioids were prescribed to teens and college-age adults at nearly 57 million visits to doctors' offices and emergency departments.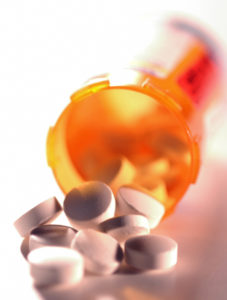 Although more common in an ER, 15% of visits concluded with an opioid prescription with only a small decline over the 10-year study period.
A report on opioid prescription misuse by the University of Michigan shared another concern that contributes to the problem. When people get a prescription for opioid painkillers to ease pain, it is assumed that the patient has it filled right away. However, there are now findings that show some of these prescriptions are being filled more than a month later, long after acute pain should have subsided.
In 2019, 1% of opioid prescriptions from dentists and surgeons were filled more than 30 days after writing. Although the number is low, that percentage equates to more than 260,000 opioid prescriptions a year in the U.S.
This indicates to prescribing surgeons and dentists that the medications are being used for other than intended. Whether over-prescribed by the doctor or misuse by the patient, this adds to the risk factor for opioid overdose.
These delayed-fill findings have led to call for state and federal laws to better regulate the expiration periods for filling these prescriptions. Changing the systems of monitoring along these lines has been slow in coming. In 2019, 18 states allowed prescriptions for opioids and other controlled substances to be filled up to 6 months after writing with 8 states allowing dispension up to 1 year after the prescription date.
The entire team at our Asheville periodontal dental office is highly committed to providing patients with optimal comfort throughout treatment. Here, we make oral sedation available as well as I.V. sedation ("twilight sleep"). These help patients to relax fully or snooze during treatment, erasing most (or all) memory of treatment afterward.
We also want our patients to heal comfortably after periodontal treatment or dental implant placement. As a periodontist, this is helped by being respectful of gum tissues and all areas in the mouth DURING procedures. We work with each patient to help them remain comfortable during their post-procedure time. Often, this can occur without the need for heavy medications with many patients only requiring OCT pain meds.
When it comes to your treatment, our advanced imaging technology helps us to pinpoint precise areas for incisions, which helps to minimize discomfort and speed healing time. Additionally, performing treatment at an easy pace allows for minimal disruption to sensitive gum tissues.
A periodontist has advanced skills in the treatment of all stages of gum disease, the re-contouring of gum tissues, and in the placement of dental implants. This dental specialist can help provide an optimal result while helping you enjoy the highest level of comfort – during and after treatment.
Please call 828-274-9440 if you have questions about comfort, treatment, or dental fear. New patients are always welcome and a referral is not always needed.
Recent Posts
Categories
Archives