Learn More Blog
How The Contours of Your Gums Can Enhance Smile's Appearance
Posted on Aug 10, 2021 by William J. Claiborne, DDS MS
I remember the home of a beloved Great Aunt, whom I visited often growing up. One of the things that made her home so "homey" were the displays of bric-a-brac. As a youngster, I didn't term her arrangements of china tea sets and Hummel figurines as bric-a-brac (they were "knick knacks," to me). However, I found myself being drawn to her displays on shelves, in curios, and on tables moreso as I grew older.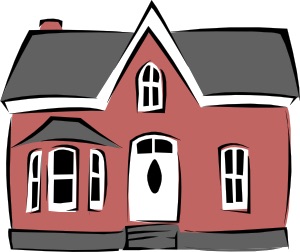 To me, what was impressive about these groupings was how balanced they were. The china tea pots were centered, surrounded by carefully spaced cups and saucers. Hummel children were in playful arrays to appear as a happenstance assembly of friends.
As a Periodontist, I am now far more appreciative of how my Aunt kept such proper balance to these displays. Everything seemed so coordinated, harmonized.
As a specialist in the treatment of all stages of periodontal (gum) disease and the placement of dental implants, I am also the expert when it comes to the contours of gum tissues surrounding teeth. The gums are important to the health of your teeth as well as the appearance of a smile.
When it comes to protecting teeth, think of the gum tissues as a protective blanket. The gums cover over the under-structures of the mouth's interior (oral cavity). If you'll look at the base of each tooth, you'll see that the gum tissues snugly wrap the base of each tooth. This protective seal is what prevents bacterial penetration below the gum line.
When gum tissues loosen their grip around teeth, the leading cause is gum disease. Gum disease weakens oral tissues and causes them to become inflamed. As the gums loosen, bacteria is able to work their way into the structures that support natural teeth (including bone).
When bacteria reach this level of oral structures, ridding it involves a more involved procedure than what a mere dental cleaning can combat. As it progresses, the gums become spongy and pus pockets form. Teeth loosen and may need removal. Gum disease is the leading cause of adult tooth loss.
Yet, gum tissues not only serve as a protective element of your mouth. The appearance of a smile can be greatly affected by the shape and amount of gum tissues exposed when smiling.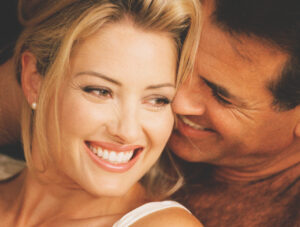 Balance is an element of beauty, according to studies. We are drawn to it. According to Penn State's "Science in Our World: Certainty and Controversy",
"Studies show that symmetrical faces are preferred and more attractive to others than people who have asymmetrical faces. Similarly shaped eyes and eyebrows, sides of the nose mouth can all fall into the symmetrical category."
They shared findings of one study, performed over the course of two decades, that had men and women rank the attractiveness of people in photos. The study revealed:
"Men and women both overwhelmingly chose the most symmetric face. This test was an observational study, so it was only as clear and truthful as the participants of the study were. There wouldn't really be a way to make this sort of study an experimental test, so as far as attraction goes, studies must rely on the opinions of the participants. However, the majority of the participants chose the most symmetrical faces as the most attractive ones, so it is easily said that it is true, symmetry equals attractiveness."
http://www.livescience.com/7023-rules-attraction-game-love.html
Although "beauty is in the eye of the beholder," symmetry seems to be a component of what humans define as beautiful and what we're drawn to (although inner beauty is an important factor in what keeps us connected to an individual).
When a smile shows too much or too little gum tissue bordering the tops of teeth, it moves the smile line out of balance. For example, in a "beautiful" smile, the arches of gum tissues visible in a full smile are at a similar level. The amount of gum arches are in a complimentary line to teeth, rather than an amount that draws the eye. Too much gum tissue showing is referred to as a "gummy smile."
A gummy smile is not an unattractive feature. Having one does, however, alter the appearance of a smile based on balance. For example, a diastema is a wide space between the two front teeth. It is often a hereditary trait. Although it is not unattractive feature, the eye seems drawn to that one spot rather than seeing the smile, as a whole, as a complement to other facial features. The individual may have beautiful lips or eyes, but the gap between the teeth is what is noticed as being "off."
Quite frankly, some people are perfectly comfortable with having a gummy smile or a diastema. For them, it's part of their personality or signature look. After all, what would Lauren Hutton, the famous model of the 70's, have been without her diastema?
For other people, these features cause shyness, insecurity or a feeling of awkwardness. Some people try to smile with lips only. Others try to conceal a full smile with a hand. "Holding back" on a smile is a shame, especially since smiling is a proven asset to our frame of mind.
The act of smiling causes the brain to release chemicals known as endorphins. These trigger somewhat of a natural high, creating a happier mood. This has been shown to be true even when faking a smile.
Additionally, people who smile often are deemed happier, more confident and even younger. In smiling, the facial muscles pull upward and smooth out the skin to give the face a bit of a lift. Free of charge!
Another distortion in a balanced smile can be an uneven line of gum tissues, where there is more gum showing on some teeth than others. This up-and-down line of gum tissues creates a jumbled look. Again, the appeal of balance is disrupted.
In these cases, a "crown lengthening" procedure is often advised. This is a simple procedure that alters the height of the gum tissues prior to placement of a crown ('cap'). Not only does this provide a more flattering smile line, it protects the teeth involved while enhancing the tooth's shape.
Another issue that impacts both appearance and the health of a tooth is gum recession. When the gums recede from the base of teeth, more sensitive and vulnerable areas of the tooth's root are exposed. Exposure can lead to sensitivity and higher risk for bacterial penetration.
The procedure for most gum recontouring is known as a Gingivectomy. In this, our Asheville Periodontal dental office uses a dental laser. Gingivectomy is the most common procedure performed with a laser, which is used to precisely contour gingiva (gum tissue) for restorative, cosmetic, and periodontal needs.
The laser promotes rapid healing and reduces discomfort post-operatively with periodontal packing or sutures rarely needed. In the hands of a skilled periodontal specialist, laser technology also minimizes penetration depths. For minor procedures, lasers can sometimes require little or no anesthetic.
For more involved gum contouring, our Asheville periodontal office offers both oral and I.V. sedation. Oral sedation is a pill that helps patients relax. It also has an amnesiac effect, leaving most with little or no memory of treatment afterward.
I.V. sedation places the patient in a deeper sleep state, also erasing memory of the procedure. It is administered by a doctor of anesthesiology for optimal comfort and safety. In our office, this is overseen by Dr. Brad Stone, a Medical Doctor (MD) who is a board certified Anesthesiologist & Pediatric Anesthesiologist.
With both sedation options, patients are closely monitored with advanced safety equipment throughout treatment.
The health and appearance of your smile are important. It is proven that good oral health is a supportive component to your overall health. It is also shown that the appearance of a smile can add positively to an individual's perception of "self".
If you're interested in improvements in the health and appearance of your smile, let's discuss the possibilities during a consultation appointment. Call 828-274-9440. A referral is not always needed.
Recent Posts
Categories
Archives