Learn More Blog
Important Reasons Why You Need Healthy Gums
Posted on Dec 06, 2017 by William J. Claiborne, DDS MS
As responsible adults, we take certain precautions that help to keep us healthy. We use sun screen when we're going to spend time in the sun. We wear appropriate shoes when hiking or jogging. We wear a helmet when biking or motorcycling. We assign a designated driver rather than drink and drive.
These actions help to protect us and hopefully prevent occurrences that may otherwise result in health problems. Certainly, it makes more sense to avoid problems in the first place rather than endure the time, expense and even disabling consequences of ignoring practical preventive measures.
Then, doesn't it make sense that adults would be especially devoted to having good oral health?
The Centers For Disease Control & Prevention (CDC) reports that over 47 percent of American adults have some level of gum disease. This is astounding for a country as advanced as the U.S.
I believe one of the reasons the rates of periodontal disease are so high is largely based on a population that is unaware of the ramifications of gum disease. This, in addition to a high number who are unfamiliar with its symptoms.
Let's look at just a few reasons to be highly-committed to achieving and maintaining good oral health.
• Periodontal disease is the nation's leading cause of adult tooth loss. I believe it reaches such a state because people are not aware of the warning signs. For example, some people believe that seeing blood in the sink when brushing is a sign they're doing a good job at tooth brushing. (It's not.)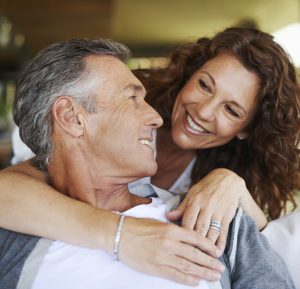 • Research has found that the bacteria of gum disease is linked to systemic inflammation. This is when the body's immune system goes out of whack and can't turn itself off. Symptoms of chronic inflammation are chronic pain, fatigue, obesity, memory loss and insomnia.
• The bacteria of gum disease doesn't necessarily stay confined to the mouth. Through tears in weakened gum tissues, the oral bacteria of gum disease can enter the bloodstream. As it travels throughout the body, it can contribute to serious health risks, including heart disease, stroke, some cancers, preterm babies, impotency, arthritis and diabetes.
• Good gum health is the foundation for keeping your natural teeth healthy, and for a lifetime. Research has shown that people with their natural teeth live ten years longer, on average, than those who wear dentures. And, healthy teeth support the ability to eat a healthy diet and feel socially confident to smile and laugh.
A 2006 report by the the Centers for Disease Control and Prevention (CDC) stated "the baby boomer generation will be the first where the majority will maintain their natural teeth over their entire lifetime."
It adds, "Over the past 10 years, the number of adults missing all their natural teeth has declined from 31 percent to 25 percent for those ages 60 years and older, and from 9 percent to 5 percent for those adults between 40 and 59 years. However, 5 percent means 1 out of 20 middle-aged adults are missing all their teeth." (https://www.cdc.gov/oralhealth/basics/adult-oral-health/index.html)

It's easy to enjoy good oral health. It takes just minutes for proper brushing twice daily and daily flossing so the overall health advantages of healthy gums can be enjoyed. It is also important to have 6-month dental cleanings and exams. These opportunities help to remove bacterial buildup between appointments, often preventing the need for more expensive and time-consuming treatment later.
Symptoms of gum disease include tender gums that bleed easily when brushing, persistent bad breath, swollen gums, gums that turn red in color (versus a healthy pink), and pus pockets that form on gum tissues. Without treatment, teeth will eventually loosen and may require removal.
Protect your smile AND your overall health by keeping your gums healthy. If you've delayed care or suspect you have gum disease, call us at 828-274-9440. We are a 'lecture-free zone' and respect each patient and his or her needs. We just want to help you enjoy the advantages of a healthy, confident smile!
Recent Posts
Categories
Archives