Learn More Blog
Is Insurance Coverage Ruling Decisions For A Confident Smile?
Posted on May 22, 2018 by William J. Claiborne, DDS MS
I think we'd all agree that having insurance coverage today is necessary, albeit rather costly. For those who shell out hundreds of dollars each month (or more, based on deductibles and dependents), it can be an investment that gives peace of mind and strains our budgets at the same time. I have friends who pay MORE for health insurance coverage than their monthly home mortgage. Ouch!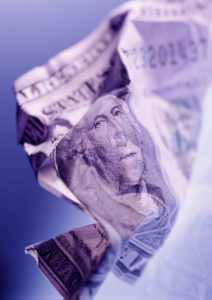 Regardless of the type of insurance coverage you have, using its benefits to the max is a yearly goal. Some people have Health Savings Accounts (HSA) to help buffer certain non-covered, health-related expenses. However, because of the monthly costs, it is to no surprise that we monitor treatment accepted to keep our out-of-pocket within covered levels.
Dental insurance was developed to give people some help for typical annual expenses. For many, this includes twice-a-year dental exams and cleanings. Some policies include assistance for an annual crown or filling, and some coverage for periodontal (gum) therapy to treat gum disease. Higher end policies may cover portions of orthodontic treatment (braces) or oral appliances to treat TMJ (jaw joint) disorder.
For smile-conscious individuals, these benefits sound terrific. For an affordable monthly fee, the annual costs for dental care are more budget friendly. But, are they smile friendly?
The 'catch' for policy holders occurs in what these for-profit insurance companies deem coverage-worthy. What is appropriate for a patient's long term oral health versus what is approved for coverage may be very different. This has become a real dilemma for many dentists and dental specialists.
For example, when I consult with a patient who is missing several teeth, I recommend dental implants. My recommendation is based upon what will provide the patient with a lifelong solution for missing teeth as well as other benefits.
I look at a dental implant as the ideal in tooth replacement, since it is held in the jaw bone just as natural tooth roots. An implant restores the dependable foundation necessary for biting and chewing, enabling the patient to eat a healthy diet and chew foods comfortably, which supports the digestive system and overall health.
Yet, dental implants are a more expensive option (initially) than crown-&-bridge combinations, dentures, or partials. So, guess what is often deemed as 'elective' by insurance companies? Right! But, is protecting your overall health and smiling confidence elective to YOU?
What it comes down to is, essentially, how we perceive insurance coverage. While major medical insurance gives us peace of mind should we experience a health challenge that would otherwise drain us financially, most dental insurance coverages are different.
Dental insurance, for the most part with most policies, is set up to provide 'support' in maintaining a healthy mouth. For people who already have good oral health and are able to tend to it sufficiently between regular dental checkups, this is fine. However, for most American adults, tooth repair, tooth loss and gum problems are a fact of life, particularly as we age.
For most of us, the decisions we make today will affect us in the years to come. When it comes to your oral health, don't let your long-term oral wellness, the longevity of your teeth, the comfort of eating, or the confidence of smiling and laughter be dictated by what insurance coverage allows.
If you trust your dentist and others involved to help guide you towards good oral health and maintaining your smile, consider the recommendations made and ask questions. Be an informed consumer. But, most importantly, be sure to make decisions that are in your best interests rather than that which a for-profit insurance company deems worthy for your smile.
You may be interested that the five largest insurance companies in the U.S. (Aetna, Anthem, Cigna, Humana, United Health Group) enjoyed $4.5 billion in NET earnings in just the first quarter of 2017. That's BILLION, with a B! (https://www.axios.com/profits-are-booming-at-health-insurance-companies-1513302495-18f3710a-c0b4-4ce3-8b7f-894a755e6679.html) And, that's just a 3-month period!
Healthcare is a dilemma our nation will struggle with for years to come. In the meantime, put YOUR needs first and take charge of YOUR well-being by finding dental caregivers you feel will guide you best to a lifetime of confident, comfortable, and healthy smiles – for a lifetime!
If you don't have regular dental care and would like recommendations, feel free to contact us at 828-274-9440. We work with exceptional general dentists in Western North Carolina and will be proud to connect you. Or, feel free to begin with a thorough periodontal exam here. We will make recommendations based upon your unique needs and goals.
Recent Posts
Categories
Archives