Learn More Blog
Laser Dentistry, Cone Beam Imaging Among Our Advanced Features!
Posted on Nov 15, 2023 by William J. Claiborne, DDS MS
Like your "adult" teeth, your gum tissues are irreplaceable. Without question, they deserve the care and attention that come with keeping them healthy and doing their job.
Gum tissues are designed to protect the structures underneath. These include bones, tooth roots, tendons, and muscles to prevent entry of harmful bacteria. Gums are designed to snugly wrap the base of each tooth to keep bacteria from penetrating sensitive root segments of teeth.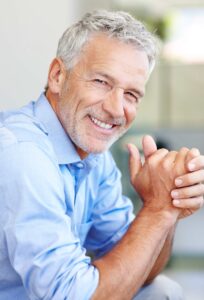 Without this protective seal around teeth, the potential for periodontal (gum) disease greatly increases. And gum disease is at concerningly high levels in the U.S. with an estimated 47% of adults having some level of gum disease.
I believe that this high level of gum disease is largely in part due to Americans not being fully familiar with the symptoms. Some are easily ignored or "brushed off" as normal. This is why it is important to be familiar with the signs and symptoms, which include:
• Red, swollen or tender gums or other pain in your mouth
• Bleeding while brushing, flossing, or when eating certain foods
• Gums that pulling away from the base of teeth, making them appear teeth longer
• Loose or separating teeth
• Pus between your gums and teeth
• Sores in your mouth
• Persistent bad breath
• A change in the way your teeth fit together when biting
• A change in the fit of partial dentures
If you are experiencing any of these symptoms, you are urged to seek care with a periodontal specialist as soon as possible. This disease will only worsen without treatment.
Why should you be concerned about periodontal disease?
Gum disease is the nation's leading cause of adult tooth loss. Additionally, research has linked the bacteria of periodontitis with serious health problems. These include heart disease, stroke, arthritis, diabetes, some cancers, preterm babies, erectile dysfunction (ED) and high blood pressure. Studies on links to Alzheimer's disease are showing concerning correlations.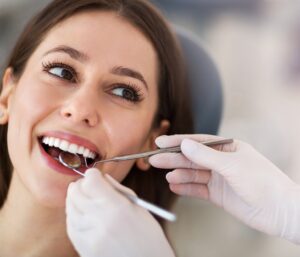 A periodontist is an expert in the treatment of all stages of gum disease, including gingivitis, periodontal disease, and the advanced form of periodontitis.
In addition to having these specific skills, I'd like to share the benefits of some of our amazing technology we make available to our Western NC patients. One with a wide range of benefits to patient care is our Dental Laser.
Nd: YAG Dental Laser: This is a small, hand-held device that eliminates or greatly minimizes bleeding during procedures. It also reduces numbing requirements, removes bacteria and easily uncovers gum tissue where dental implants have been placed.
Additionally, laser dentistry can quickly repair oral ulcers and beautifully re-contours or repairs gum tissue with a precision line. Some specific treatments that are ideal for a dental laser include:
Canker & Cold Sores: The laser is also ideal for rapid healing of canker and cold sores. Laser therapy can halt the progression of canker sores, reducing the pain in a day or so. Otherwise, they can last up to 2 weeks. When it comes to cold sores, they are best treated with our laser when the very first symptom arises. Tingling or burning sensation is the first sign that a cold sore is about to erupt. Although lasers can still treat these lesions in later stages, the treatment is most effective in initial stages. Most patients notice significant improvement in comfort after laser treatment with a much shorter duration.
Gum Disease Treatment: In our office, we also use a dental laser to destroy the bacteria of gum disease. This technology also speeds the process and heightens your comfort, saving you treatment time with faster healing.
Correcting a "Gummy Smile": This is when a smile shows too much gum tissue above upper teeth when smiling fully. We correct this in a procedure known as crown lengthening. In this, a gingivectomy adjusts the height of gum tissues so the smile has a more even smile line. This may involve the use of a dental laser, which provides a precision line and speeds healing.
Balancing a smile line: A gingivectomy is also advised to rebalance the frame of gum tissues that arch the teeth visible in a smile. When one or two teeth have different heights of gum tissue, the smile has a jumbled look. A dental laser can even out the smile line and enhance the beauty of a smile.
Saving a tooth broken near the gum line: When a tooth breaks at or near the gum line, it often requires removal. In some cases, however, we can save the tooth by exposing enough of the structure to receive a crown. This helps the patient to avoid removal and thereby preserves the supporting jaw bone.
In our Asheville NC periodontal dental office, we feature additional technologies, some of the most advanced in the industry. These include:
LANAP Protocol Using PerioLase MVP-7: This process is designed to efficiently and effectively treat periodontitis (advanced gum disease) through laser technology. Treatment is administered with minimal (or no) discomfort and recovery time is minimal. Amazingly, this technology has also been able to stimulate bone regrowth in damaged areas.
Cone Beam 3D Imaging: These views allow us to see your jaw in 3D dimensions and to be able to view it at varying angles. This enables us to see what used to be hidden from view.
Cone Beam images are often used to assess:
• Dental Implant Positions
• Temporomandibular Joints (TMJ)
• Airway Passages
• Bone Structure Damage or Bone Loss
• Teeth, Tooth Roots and Facial Structures
• Signs Of Infections, Cysts, Or Tumors
CS 3600 Intraoral Scanner: Through this process, our patient no longer have impressions made with bulky, goopy trays held in their mouths. This technology quickly and comfortably scans the mouth's interior for digital impressions using a small, handheld scanner. It can also reach difficult–to–access areas in the patient's mouth with improved patient comfort.

Simplant Dental Software for Computerized Dental Implant Placement: This system helps in pre-surgical positioning of dental implants on the computer, using a 3D model of the patient's jaw. This aids in the selection of the implant type to ensure a precision fit.
Intraoral Camera Technology: This provides outstanding quality of images within the mouth. These images are sent to screen for a clear, crisp view so we can confer with patients on specific treatment needs.
Computer Imaging In Treatment Suites: Treatment suites are equipped with computers for convenient image sharing with patients.
Oral & IV Sedation: We take patient comfort very seriously in our Asheville periodontal dental office. That's a commitment we make to every patient at every appointment. Here, patient comfort is supported by our sedation options. These include oral and I.V. sedation. Also referred to as "twilight sleep" or "sleep dentistry," these sedatives are administered by a highly-skilled anesthesiologist who uses advanced safety monitoring equipment throughout the patient's procedure.
My staff and I also take great pride in providing patients with an environment of respect. Some adults come to us embarrassed by the condition of their oral health or missing teeth. Here, we strive to make patients feel they are in the right hands in the right place.
If tooth loss has occurred, a periodontist also specializes in the selection and placement of all types of dental implants. Dental implants, for many reasons, are the preferred option for tooth replacement.
Call 828-274-9440 to schedule a consultation in our state-of-the-art Asheville periodontal dental office. New patients are always welcome and a referral is not always necessary.
Recent Posts
Categories
Archives