Learn More Blog
Many Reasons To Repair Gum Recession
Posted on May 19, 2022 by William J. Claiborne, DDS MS
If you are occasionally experiencing sensitivity around one or more teeth, especially when eating ice-cream or drinking hot coffee, this is likely due to receded gums.
While using a sensitivity toothpaste can somewhat minimize these sensations (which can become painful jolts), the problem will remain. The source of sensitivity, most often, is because the highly-sensitive tooth's root area has been exposed by the pulling away of gum tissues.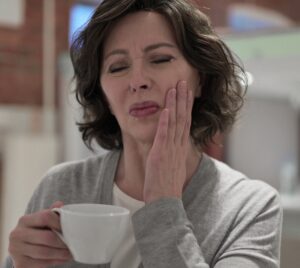 The gum tissues are designed to provide a tight seal around the base of each tooth, which blocks bacterial entry to the sensitive tooth root area. In addition to sensitivity, recession means oral bacteria can penetrate beneath the gum's surface. Once beneath the surface, the accumulating presence of this bacteria can lead to inflammation of the gums.
Eventually, the infectious bacteria attack the structures that support natural teeth. This bacteria indicates the presence of periodontal (gum) disease. Signs and symptoms of gum disease in its first stage include:
• Gum tissues that turn red
• Gums that become tender or swollen
• Gums that bleed when brushing
• Persistent bad breath
Obviously, it's important to ensure the gums are healthy so the grip they have around teeth is snug. It's also important to be aware of the causes of gum recession. These are:
The aging process – As people age, their gums become drier. This causes them to shrink and be less capable of keeping a secure grip around the base of teeth.
Periodontal (gum) disease – As mentioned above, gum disease destroys oral tissues and the bone that supports natural tooth roots. A sign of periodontal disease is gum recession. Gum disease is also the nation's leading cause of adult tooth loss.
Poor dental hygiene – When twice-daily brushing, daily flossing, and keeping the mouth moist are insufficient to rid the mouth of bacteria, their accumulation can result in the sticky film you feel on teeth. This is plaque. In just a day or so, plaque can harden on teeth into tartar. This is a cement-hard bacterial colony that cannot be removed by brushing or flossing . It can only be removed during a professional tooth cleaning. If not removed, teeth, gums and the structures below the gum line can be damaged.
Brushing too hard – Brushing teeth rigorously doesn't mean you are doing a good job. Using a scrubbing, back-&-forth motion can wear away tooth enamel and cause the gums to recede. Other damaging actions when brushing are or using a hard bristled toothbrush or abrasive substances, such as baking soda.
Hormones – Females experience fluctuations in estrogen levels during puberty, menstrual periods, pregnancy and menopause. During these times, the gums can be more sensitive and vulnerable to gum recession.
Tobacco use – In addition to the many health hazards smokers risk, they are more likely to develop plaque due to the oral drying effects of smoking. This dryness can lead to gum recession (not to mention brown teeth and bad breath).
Bite misalignment – When teeth don't come together evenly, too much force can be exerted on the gums and surrounding bone, allowing gums to recede. Bite misalignment can also lead to grinding or clenching teeth. These harsh forces on teeth can cause the gums to loosen their grip.
If you have mild sensations of sensitivity, desensitizing toothpastes can help soothe the nerves by forming a protective barrier over teeth while blocking sensitivity signals. Although this type of toothpaste can be helpful, it should be used as a temporary aid.
The goal should be to repair recession and halt the problem from recurring. To do this, we begin by determining why the gum recession is occurring. The next step is to restore the gums to their proper positions.
The corrective procedure most often performed is a "gingivectomy" performed by a periodontal specialist. In addition to treating all stages of gum disease, a periodontist specializes in contouring gum tissues. Using advanced skills, a periodontist is able to create a natural look and restore your oral health.
A gingivectomy can reposition or graft gum tissues over the area of recession to restore a healthy seal and protect the tooth structures below the surface.
Another advantage of a gingivectomy is to help save a natural tooth. When a tooth breaks near the gum line, a "crown lengthening" procedure may be advised. In this, a periodontist may be able to expose enough of the tooth structure for the placement of a crown.
A crown lengthening procedure is an ideal accompaniment to many cosmetic dentistry treatments. When there are different heights of gum tissues framing the teeth most visible in a smile. This tends to create a jumbled looking smile, when when the teeth are straight.
Crown lengthening rebalances the height of gum tissues that arch the teeth to restore a smile that is balanced. From this, the eye is drawn to the smile as a whole rather than one or two teeth with varying heights of gum tissue.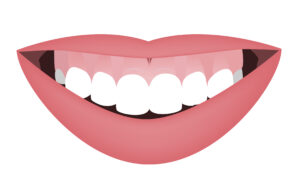 A gingivectomy is also performed for individuals who wish to correct a "gummy smile." This is when a smile shows too much gum tissue above upper teeth when smiling fully.
Gingivectomies are performed while the patient is comfortably numbed. For some people, sedation may be a preference for enhanced relaxation. Oral sedation is available in pill form, which allows patients to 'doze' through procedures. I.V. sedation, also known as "twilight sleep", is available for patients who prefer a deeper level of sedation.
Both sedations are administered by fully trained team members who use advanced safety monitoring equipment. We believe your safety is as important as your comfort.
In our Asheville periodontal dental office, we also offer a wide array of technology. This often saves the patient time in treatment, enhances comfort, and speeds healing. For example, our dental laser can seal tissues as it contours it. This eliminates or greatly minimizes bleeding.
Pain is how the body indicates that something is wrong. When the gum tissues have receded, they are not going to repair on their own. Let's discuss your particular needs, whether for improved oral health or to enhance the appearance of your smile (or both) during a consultation appointment.
Call 828-274-9440 to schedule a time.
Recent Posts
Categories
Archives