Learn More Blog
Men Have Greater Risks For Dental Problems.
Posted on Aug 20, 2019 by William J. Claiborne, DDS MS
Research has found that periodontal disease is higher in men (56.4 percent) than in women (38.4 percent). https://www.perio.org/consumer/gum-disease-and-men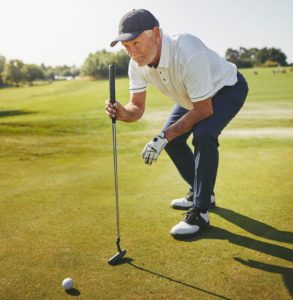 The reason for this significantly higher number may be due to some findings revealed through some unsettling findings. According to a survey by the Centers For Disease Control & Prevention (CDC), only 66 percent of males brush their teeth twice or more a day compared with 86 percent of females who do so.
This was revealed through a study of over 800 participants. Evaluation included a written questionnaire on dental knowledge and oral health habits. It also included an oral exam of each participant to detect signs of periodontal disease. (https://www.perio.org/consumer/gender-differences)
Flossing had even worse numbers, but that pertains to both sexes. Only 49 percent in the survey stated they floss on a daily basis. Only 1 out of 3 assumed that seeing blood in the sink when brushing is normal and were unaware it is a sign of periodontal (gum) disease.
While women were as twice as likely to see their dentist for regular dental check-ups, they were also more likely to follow through with recommended dental treatment than men. As a result, the study revealed women had better levels of gum health with less dental plaque, calculus, and bleeding.
The Journal of Periodontology shared nine risk factors for tooth loss due to periodontal (gum) disease, including …
• Being over age 35
• Being male
• Not having professional dental care
• Not brushing teeth
• Smoking
• Being diabetic
• Having high blood pressure
• Having RA (rheumatoid arthritis)
Although age and gender are unchangeable, decisions to not brush your teeth or to smoke, for example, are something you can control. As of 2017, 18.6 percent of American men smoke, compared with 14.3 percent of women. (https://www.edrugstore.com/blog/current-health-news/men-smoke-more/) Because more males smoke cigarettes (or use tobacco in other forms), they are more likely to develop gum disease.
Why should you worry about gum disease? In addition to causing tooth loss, oral bacteria can enter then bloodstream through tears in diseased tissues in the mouth. Once in the bloodstream, this bacteria can trigger inflammatory reactions elsewhere in the body.
The bacteria of gum disease has been linked to heart disease, stroke, memory loss, preterm babies, arthritis, diabetes, and even impotency. According to the American Academy of Periodontology (perio.org), men who fail to maintain good oral health are also at higher risk for:
PROSTATE PROBLEMS – Prostate-specific antigen (PSA) is an enzyme created in the prostate that is normally secreted in very small amounts. However, when the prostate becomes inflamed, infected, or affected by cancer, PSA levels rise. Research has shown that men with indicators of periodontal disease such as red, swollen or tender gums  as well as prostatitis (inflammation of the prostate) have higher levels of PSA than men with only one of the conditions. This means that prostate health may be associated with periodontal health, and vice versa.
HEART DISEASE – Research indicates that periodontal disease and cardiovascular disease are associated; having periodontal disease may actually increase your risk of cardiovascular disease. Both diseases are chronic inflammatory conditions, and researchers believe that inflammation is the connection between gum disease and heart disease. Since men are already more likely to develop heart disease than women, maintaining periodontal health is another way to reduce this risk.
IMPOTENCE – Men with periodontal disease, especially those younger than 30 or older than 70, are at increased risk of developing impotence, according to research. Researchers believe that inflammation may be the link between the two conditions; prolonged chronic inflammation (the same type of inflammation that is associated with periodontal disease) can damage blood vessels leading to impotence.
CANCER – Research has found that men with a history of gum disease are 14 percent more likely to develop cancer than men with healthy gums. Specifically, men with periodontal disease may be 49 percent more likely than women to develop kidney cancer, 54 percent more likely to develop pancreatic cancer, and 30 percent more likely to develop blood cancers.
If you aren't concerned about losing teeth, these overall health risks should get your attention. Treating gum disease before it becomes severe can be done comfortably and affordably. In our Asheville periodontal dental office, we use the latest technology and offer I.V. sedation for those who desire a "twilight sleep" state during treatment.
Gum disease will only worsen without treatment. Call (828) 274-9440 if you have tender, sore gums or see blood in the sink when brushing. You need to be seen promptly.
Recent Posts
Categories
Archives