Learn More Blog
Our Asheville Periodontal Dental Office Offers Some Unique Services
Posted on Jun 13, 2022 by William J. Claiborne, DDS MS
As a Periodontist in Asheville, I've helped hundreds of patients overcome periodontal (gum) disease and the many repercussions that come with tooth loss. Helping to save teeth that were on the verge of requiring removal has also been a victory for the patient as well as me.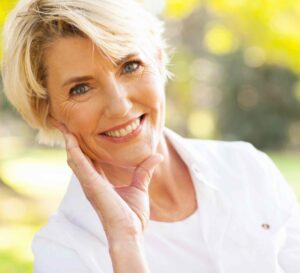 I take great pride in being a part of the transformations of patients who achieve healthy, confident smiles. This is why I've created an environment that affords every patient with the most advanced options available for restoring oral health and replacing lost teeth with dental implants.
Let me begin by clarifying the benefits our periodontal office brings…
• A periodontist has advanced training to properly diagnose and treat all stages of gum disease.
• We are known for never over-treating or under-treating with a commitment to provide the most successful treatment for each patient's specific needs.
• Our periodontal office is specially equipped for the diagnosis and treatment of all stages of gum disease as well as placement of dental implants.
• Diagnosis and treatment planning is backed by an immense array of advanced technology, including:
LANAP (Laser-Assisted New Attachment Procedure) with PerioLase MVP 7

– an advanced protocol that efficiently and effectively treats advanced gum disease with the added advantages of a dental laser. This offers a non-surgical alternative for patients with moderate to severe periodontal disease and has even been found to stimulate bone regrowth in damaged areas.

3-D Cone Beam Imaging

– is ideal for diagnoses and treatment planning through images that provide a clear view of the upper and lower jaw (including nerve canals), with rotations that show sagittal, axial, and coronal planes in a process that is quick, painless and at minimal radiation levels.

CareStream Cone Beam Computer Tomography Imaging

– is enhanced tomography that works with 3D imaging for exceptional detail and range.

CS 3600 Intraoral Scanner

– quickly and comfortably captures digital impressions to accurately and easily create precision models or appliances (crowns, inlays, onlays, bridges, orthodontic appliances, aligners, custom abutments) without the need for bulky, goopy trays.

Computerized Dental Implant Placement

– an advanced system for pre-surgical positioning of dental implants using a 3D model of the patient's jaw. Once the implant type is selected, a template is developed for optimal treatment success.
• A commitment to comfort including I.V. sedation (twilight sleep) as well as oral sedation for total relaxation. On our team is a Board Certified Anesthesiologist to provide sedation and anesthesia for optimal comfort and safety.
Treatment options in our specialty dental office also include reshaping gum tissues for esthetic enhancement (crown lengthening, gingivectomy for 'gummy smiles', repairing areas of gum recession); diagnosis and placement of dental implants; and treatment of lesions or cysts in oral tissues.
With specialized skills, a periodontist is especially respectful to oral tissues as tender layers that significantly affect the appearance of a smile and the health of teeth. Utilizing special skills to minimize incisions while effectively treating each area in the mouth, a periodontist is your expert.
Call 828-274-9440 to learn more or to schedule a consultation appointment. New patients are always welcome and a referral is not required.
Recent Posts
Categories
Archives