Learn More Blog
Overcome Obstacles To Achieve A Confident Smile
Posted on Sep 12, 2022 by William J. Claiborne, DDS MS
It's not unusual to see a new patient who has delayed seeking advanced dental care for many years because of perceived obstacles. I say "perceived" because many of these obstacles are not nearly so daunting once people actually learn more there are solutions for about any dilemma.
For example, a bride-to-be with a "gummy smile" realizes, after years of postponement, that she can have her gum line corrected through laser treatment that provides quick recovery with an easy payment plan.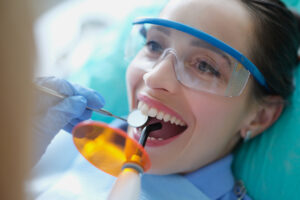 Or, an individual who has worn a self-described "wobbly" denture for many years and overcame misperceptions about the need for pre-placement bone rebuilding. Through specially-designed and uniquely placed dental implants ("All-On-4"), patients may be able to bypass the extended treatment time and added expense to restore bone mass.
In a conversation once, a friend reminded me "we don't know what we don't know." How true. Often, once we learn the details surrounding a big decision in our lives, moving forward becomes an easier process. Achieving goals gets closer and closer.
Below are a few of the common barriers that patients can often overcome when it comes to periodontal treatment or dental implants…
---
COST: There are few things in life that last a lifetime. When it comes to cosmetic gum enhancement and dental implants, the lasting benefits make these procedures an excellent investment. However, treatment cost can seem challenging to some budgets. For people who wish to enjoy the benefits of their results without straining their budget, payment plans can be the solution.
There are a number of these financial options, most requiring no down payment, are interest-free, and have no prepayment penalty. For some people who see the total treatment fee at first, vocalizing their concerns regarding payment is an uneasy thing to do. Yet, once we are made aware of the need for budget-friendly options, we are able to help many people move forward with treatment that can enhance physical appearance, self-confidence and emotional security. Those are pretty priceless benefits!
---
DENTAL FEAR: Dental fear and high anxiety associated with dental visits is not rare. As a matter of fact, some estimates rank this as affecting up to 60% of U.S. adults. There are a number of reasons that lead to these fears. For some people, they are able to overcome these fears once in the hands of a gentle, caring dentist. For those whose fears are so deeply embedded they cannot, we offer a special team who administer and oversee the safety of oral and IV sedation (twilight sleep).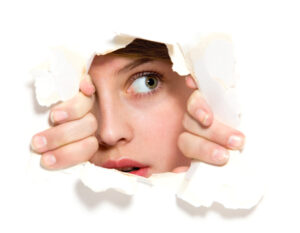 In our office, we employe the skills of a a medical doctor to provide sedation and anesthesia for our patients. Dr. Stone has published several articles on techniques and safety in anesthesia as well as a book contribution on intravenous access.
---
TIME IN TREATMENT: We all live lives that are busy. Schedules seem to be overloaded so much of the time. This is why time in treatment can seem "too much" to add to one's schedule. However, the advanced skills of a periodontal specialist, coupled with our immense array of advanced technology means we are able to alleviate many of these worries for our patients.
Once the patient's imaging and treatment plan is in hand, we are often able to schedule patients soon thereafter. With the relaxation provided by our sedation options, we can perform long procedures in a single appointment rather than have the patient return for several appointments to complete treatment. Too, using our advanced imaging and computerized technology, treatment is more precise, often more conservative, and healing time improved.
---
TREATMENT SATISFACTION: The best way to make a decision that works to achieve your meeds and goals is through a consultation appointment. During this time, we can discuss what options are best for your individual needs, estimated treatment time, costs, and comfort options. This is a time when you can get to know us and we can give you the information that is factual and applicable to you. And, this is where trust is formed. I have a long-standing reputation for my commitment to patient excellence.
Begin by calling our Asheville periodontal dental office and speaking to our friendly staff at: 828-274-9440. Or, tap here to see our beautiful Western NC location.
Recent Posts
Categories
Archives