Learn More Blog
Postponing Dental Care Can Be Expensive
Posted on Sep 29, 2021 by William J. Claiborne, DDS MS
Most of us have seen the movie, "Gone With The Wind," It's pretty hard to forget the last line of Scarlet O'Hara: "I'll think about that tomorrow."
Procrastination is something we all do, some more than others. We all tend to "back burner" things we don't want to do. As a periodontal dental specialist, I'm guilty of this on occasion.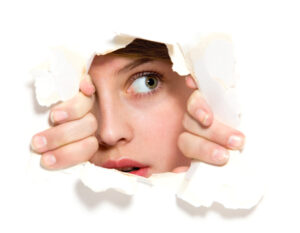 However, I see a number of patients who have developed periodontal (gum) disease because they delayed or postponed dental care; care that would have easily helped them avoid the problems associated with it.
The reason 6-month dental check-ups are so beneficial is in their ability to give patients a twice-a-year clean slate in oral wellness. During this time, the dentist and hygienist can examine the mouth for signs of abnormal wear, bite alignment, and point out areas that need extra attention in oral hygiene routines at home. (This is especially true for people who have crowded or crooked teeth, as bacteria can easily accumulate in these tight angles.)
This dental appointment also allows the hygienist to remove plaque or tartar that has formed since the patient's last check-up. Both are accumulations of oral bacteria, which will continue to reproduce rapidly without regular removal.
Plaque starts the process. It is the sticky film you probably feel on teeth when you first wake up. This film is actually a layer of bacteria that has rapidly reproduced during the night. (If you snore or breathe through your mouth during sleep, oral dryness can accelerate the rate of reproduction even more.)
Although it is more obvious on teeth, the film of plaque also coats the gum tissues and tongue. If not thoroughly removed within 48 hours, these bacteria amass to such a level that the plaque hardens. This is known as tartar.
Tartar typically forms between teeth and at the base of teeth. This is why daily flossing is helpful. It scrapes off plaque in areas the toothbrush may not reach, or may not be cleaning sufficiently.
Once tartar forms, however, it can no longer be removed by brushing and flossing. This is what the hygienist is picking at and scraping off teeth during dental cleanings. If not removed, these bacterial colonies continue to grow. And bacteria breed at an amazingly fast pace.
Just how quickly can these oral bacteria amass?
According to information shared by RDH Magazine: (https://www.rdhmag.com/infection-control/water-safety/article/16404976/oral-bacteria-how-many-how-fast)
"some species of oral bacteria can double their numbers every 20 minutes under ideal conditions in a Petri dish."
This means that one million bacteria can grow to 14 million within an hour. Accumulated bacteria can even be seen in the mouth as a white coating on the tongue. The back of the tongue is typically whiter in color since tooth brushing doesn't reach there and dislodge embedded bacteria. (This is why it's important to brush your tongue every day when toothbrushing, or use a tongue scraper.)
Tartar holds such a high number of bacteria that these organisms can cause damage to teeth. They bore into tooth enamel and eat away at oral tissues.
Bacteria are ramped up by foods we eat. They especially love lingering food particles caught between teeth and foods containing sugar. (This is yet another reason to floss daily.)
Initially, gum disease causes tender gums that may be swollen. They may bleed when brushing, which is typically noticed when spitting. Symptoms may also include frequent bad breath, gums that are more red in color than a healthy pink, and soreness when brushing or flossing.
Keep in mind, this is just the beginning. This stage is known as Gingivitis and is just a prelude of what's to come. If prompt measures are taken as soon as these symptoms arise, Gingivitis may be overcome without  requiring dental treatment. Thorough brushing (twice a day, at least), daily flossing, and keeping the mouth moist with plain water may be effective in overcoming Gingivitis.
If not resolved, Gingivitis can progress to periodontal disease. During this level of gum disease, breath odor is persistently bad. The gums bleed easily when brushing and are more red in color. Gums are sore and tender. As the disease worsens, the gums become spongy and pus pockets may form at the base of teeth.
Eventually, the bone tissues and gums become so damaged by periodontal bacteria that some teeth may loosen. This stage is periodontitis and is an infectious disease that can cause devastation far beyond the mouth.
Periodontal disease is the nation's number one cause of adult tooth loss.
These potent bacteria can enter the bloodstream, creating inflammatory reactions that can activate or worsen a number of serious health problems. These include heart disease, stroke, high blood pressure, diabetes, arthritis, preterm babies, some cancers, impotency, erectile dysfunction, and Alzheimer's disease.
That's a pretty serious list. As research continues to study the far-reaching effects of these infectious bacteria, the list seems to lengthen more.
Have you been putting off dental care? Treating advanced gum disease and replacing teeth are both pretty involved procedures.
In many cases, I've found patients avoid or delay dental care due to feeling it is too expensive or having fear associated with dental visits. Yet, the price (in time and money) from not properly caring for oral health is steep in many ways.
The devastation caused by these bacteria can be easily avoided with simple measures at home and 6-month dental visits. An at-home dental care regimen should only require about 5 minutes per day. A dental check-up usually takes about an hour.
If you are very uncomfortable during dental cleanings, tell your hygienist. He or she may be able to provide a pre-treatment rinse or a topical swab for more sensitive areas. (Just know that until your gums get into healthier shape, it is the inflammation caused by oral bacteria that makes them more sensitive.)
The obstacles that typically prevent patients from receiving the care they need are:
Cost: Most dental practices offer payment plans that are interest-free with no down payment required. If you don't have dental insurance, ask about any discounts they may offer or consider using a credit card.
Dental fear: In our Asheville periodontal dental office, we offer both oral and I.V. sedation ("twilight sleep"), if desired. We understand that many adults have anxiety or fear when it comes to dental treatment. Our entire staff is committed to providing all patients with a gentle touch, a respectful environment, and compassionate care.
Embarrassment or feeling a smile is "hopeless": We see many adults who have "bombed out" mouths. This can happen for a number of reasons. Here, we are a "judgement-free" perio office and treat every patient as we would want our loved ones treated. And, no smile is hopeless. We have a great many patients who are testaments to that!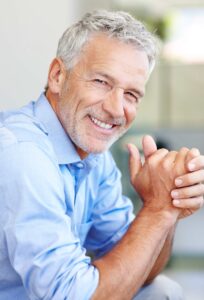 For patients who have lost natural teeth, for whatever reason, a periodontist has advanced skills in the diagnosis and placement of dental implants. Once your gums are restored to a healthy state, we can discuss that tooth replacement option, if you like.
As with most things in life, delaying care is a sure recipe to get deeper in the problem. Be committed to your daily oral care routine and keeping regular dental appointments. If you are having symptoms associated with any stage of gum disease, however, I am a dental specialist in treating even advanced levels.
Call 828-274-9440. A referral is not needed.
Recent Posts
Categories
Archives