Learn More Blog
Six Reasons To Have Your Dental Implants Placed By A Periodontist
Posted on Jul 12, 2023 by William J. Claiborne, DDS MS
A periodontist is a dental specialist who is often in the background of various dental procedures. Yet, we are in the forefront when it comes to specialized skills that support specific treatment needs.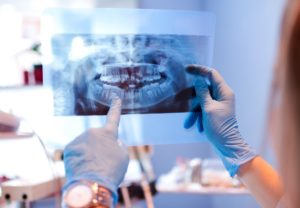 Most patients are referred to our Asheville periodontal dental office by general dentists and dental specialists to provide certain aspects of dental treatment, which may involve our skills in cosmetic dentistry, dental implants, and treating all stages of gum disease.
A periodontist has advanced training to properly diagnose and treat all stages of periodontal (gum) disease (including gingivitis and periodontitis) as well as placement of dental implants. In addition, periodontists are particularly skilled in performing cosmetic periodontal procedures to repair gum-related disparities such as a "gummy smile" or varying gum arches that "jumble" a smile line.
A periodontist receives an additional 3 years of training after 4 years of undergraduate school and 4 years of dental school. This long, rigorous pursuit of the periodontal specialty requires the individual to be highly committed to the advanced care he or she will provide. It is our goal to help people achieve good oral health, a confident smile they love to share, and prevent tooth loss that can result from diseases of the gums.
Dental implants are now seen as the preferred option for tooth replacement. They come in over 40 different types designed to accommodate various challenges and preferences. But, why should you have your dental implants chosen and placed by a periodontist? After all, some dentists perform this in addition to their general dentistry services.
Below are 6 reasons our dental implant patients have particular advantages…
---
(1). With specialized skills, a periodontist is especially respectful to oral tissues as sensitive layers that have an important role in the appearance of a smile and the health of teeth. Utilizing these skills, a periodontist can help to minimize incisions while effectively treating each area in the mouth.
---
(2). Rather than be limited to just one or two dental implant systems that were taught in a "crash course" by the implant manufacturers, our speciality understands the complete spectrum of implant systems. Some may be ideal for your needs while others may not. Some provide you with a non-removable ("fixed") option while others may involve removable teeth. Our specialized skills give you the best choices you should have.
---
(3). Additionally, the proper selection of your dental implants may greatly save you in treatment fees. For example, the All-On-4 dental implant system needs only 4 implants per arch, and can be placed in shallow bone. The treatment fees are less since the number of implants is low and the need for bone regeneration for severe bone loss may not be required. For these reasons, a periodontist may be able to help you achieve your tooth replacement goals within a budget you can manage.
---
(4). In our Western NC periodontal dental office, our advanced technology includes 3-D Cone Beam Imaging. This is ideal for diagnoses and treatment planning through images that provide a clear view of the upper and lower jaw (including nerve canals), with rotations that show sagittal, axial, and coronal planes. The imaging process is quick, painless and at minimal radiation levels.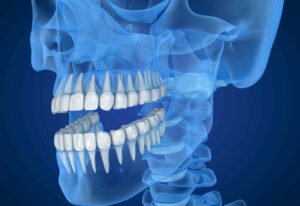 ---
(5). Another feature is our Computerized Dental Implant Placement system. This advanced technology is designed for pre-surgical positioning of dental implants that uses a 3D model of the patient's jaw. Once the implant type is selected, a template is developed for optimal treatment success, even for complex cases. This minimizes disruption of gum tissues and targets implant placement at ideal depths and angles. Thus, treatment success rates are higher with faster (and more comfortable) healing time.
---
(6). Optimal comfort for our patients has always been a priority. For many, a desired level of comfort and relaxation includes sedation options. Here, we offer several sedation options, including oral and IV sedation.
Oral sedation is a pill that helps patients relax. It also has an amnesiac effect, leaving most with little or no memory of treatment afterward. IV sedation (also known as "twilight sleep") places the patient in a deeper sleep state and erases memory of the procedure. It is administered by a Medical Doctor (MD) who is a board certified Anesthesiologist.
With both sedation options, patients are closely monitored with advanced safety equipment throughout treatment.
---
If you are considering dental implants, you may wish to begin with a consultation appointment. During this time, we can explain the vast difference in comfort, treatment time, and success available through our specialized skills and extensive technology.
Call 828-274-9440 to schedule. New patients are always welcome and a referral is not always required.
Recent Posts
Categories
Archives