Learn More Blog
Some Internet Dental DIY Advice Can Result In Tooth Loss
Posted on Jan 30, 2023 by William J. Claiborne, DDS MS
With the internet and emergence of social media, there has been an explosion of information and "advice" now at our fingertips. Want to know how to remove a red wine stain, check the internet. Need recommendations on the most scenic route to a vacation cabin, google it.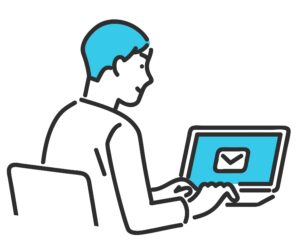 Some of the pointers online are helpful. I was finally able to reprogram my garage door opener with help found on it. However, as a periodontal dental specialist in Asheville NC, I've been jolted by some of the dental "advice" I've come across. It has not been unusual for some of this info to result in patients who come to us with problems that were actually made WORSE!
From a dental standpoint, the most common I've seen over recent years are…
• Using 'super glue' to repair teeth:
Most of these chemical-laden glues are toxic. They are not intended to be ingested in any way in the human body. These toxins can seep into oral tissues, causing irritation and allergic reactions.
In some cases, glue sets by using an exothermic reaction, essentially a combustion reaction that generates heat. This can damage the dentin tubules housed within a tooth's chambers. The risks to the tooth can include the need for extraction or a root canal.
Additionally, using these glues to try to re-attach a crown, broken bridge or a denture can actually make matters worse. For example, if a crown comes off, a dot of super glue may seem to be a quick fix and a way around a dental visit. Toxic risks aside, the DIY fit will most likely be inaccurate and can lead to misalignment with other teeth when chewing or speaking.
In turn, this can result in chips, fractures and breaks in neighboring teeth. Thus, when the patient proceeds to have the crown re-cemented properly by a dentist, the glue residue must first be removed. This requires resurfacing of the remaining natural tooth structure, which results in less structure to support the crown. Because of the change in tooth height, a new crown is commonly needed.
Dentists use special dental adhesives to provide the safest and most lasting option.
---
• Scrubbing teeth rigorously when brushing:
Brushing teeth hard in a back-&-forth motion isn't the way to do a good job. This can wear away tooth enamel and cause the gums to recede. Gum recession exposes tender and sensitive tooth root areas. This detracts from a smile's appearance and also leaves the tooth vulnerable to the entry of oral bacteria.
A circular motion that allows the bristle tips to sweep the teeth is preferred. Other damaging actions when brushing are or using a hard bristled toothbrush or abrasive substances, such as baking soda.
---
• Using home remedies to whiten teeth:
Natural teeth have a protective coating – enamel. Enamel is a hard, outer shell that prevents penetration of oral bacteria into the tooth. Without this protection, cavities can occur and teeth weaken, making cracks and fractures more likely. As hard as enamel is, it can be worn away. And, when it's gone, it's gone for good.
Although brushing too soon after eating can wear down enamel, there is nothing worse than the thoughts of a toothbrush with a peroxide-&-baking soda mixture scrubbing across precious tooth enamel. This is like sandpaper rubbing against a tooth!
For people who want to whiten their teeth, it's typically more than surface stains that are discoloring teeth. Thus, sacrificing tooth enamel in an attempt to remove stains is going to be of little benefit. For many people with dull, brown or yellow teeth, the aging process and years of coffee, tea, smoking and red wine can require a deeper whitening process. This is why many dental offices offer whitening systems that are safe to teeth and gums.
---
• Assuming blood in the sink is normal:
Your gum tissues serve as a sealant covering inside the mouth. Gums that are pink and wrap snugly around the base of teeth indicate healthy gums. Gum tissues that redden and become sore, swollen or bleed are gums signals that something is wrong. Seeing blood in the sink when you spit out toothpaste during brushing is NOT a sign you are doing a good job. It is a sign that bacteria has attacked and weakened your gum tissues.
As this bacteria progresses, gum tissues become spongy and breath odor is frequently bad. When oral bacteria has accumulated to the point of causing soreness and bleeding, prompt attention can restore the gums to a healthy state. This includes a dental cleaning and thorough at-home oral hygiene regimen. Untreated, the gums will become more and more damaged by oral bacteria and develop into periodontal (gum) disease.
Beneath the gum line, gum disease bacteria attack the bone structures that support teeth. And, these infectious bacteria can enter the bloodstream through tears in weakened gums. The oral bacteria of gum disease has been shown to cause inflammatory triggers in the body. Research has linked it to heart disease, stroke, some cancers, diabetes, arthritis, preterm babies, impotency and even Alzheimer's disease.
---
If you have symptoms of gum disease, please be seen by a periodontist promptly. Symptoms include tender gums that bleed easily when brushing, frequent bad breath, swollen and tender gums and gums that redden in color from a healthy pink. Gum disease will only worsen without treatment and is the nation's leading cause of adult tooth loss.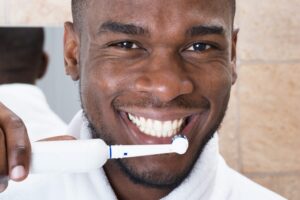 Maintaining good at-home care of your oral health is easy and takes just minutes a day. Follow a thorough oral hygiene regimen by brushing twice a day (two minutes each time) and floss daily. Drink plenty of plain water throughout the day and limit sugar. Have dental cleanings every six months and follow your dental hygienist's recommendations to keep oral bacteria at minimal levels between visits.
If you suspect you have gum disease or have delayed (or avoided) having regular dental care, call our Asheville periodontal dental office to schedule an examination. Or, ask to begin with a consultation appointment.
During this time, we can discuss any concerns. If dental fear is a factor, we offer several sedation options, including I.V. sedation ("twilight sleep"). Or, if there are financial constraints, we offer several payment plans that are interest-free with no down payment required. Call 828-274-9440.
Recent Posts
Categories
Archives