Learn More Blog
Suffer From Rheumatoid Arthritis (RA)? Why To Make Good Oral Health A Priority.
Posted on Jul 23, 2018 by William J. Claiborne, DDS MS
Rheumatoid arthritis (RA) is a painful, debilitating disease. It is primarily known to destroy joints but can also affect internal organs (including heart, lungs, and kidneys). Although more common in older adults, RA can occur in younger ages as well, including adolescents and children.
For most people, the symptoms of RA begin with morning stiffness along with weak and aching muscles. As it worsens, joints become sore and stiff, most often affecting the fingers, wrists, elbows, hips, knees, ankles, toes, and neck.
An inflammatory disease, RA can further lead to swelling in the joints, disfigurement of the hands and feet, and numbness and tingling in the extremities. While there is no cure for RA, its discomfort and progression can be eased through medications, physical therapy, or surgery.
Like RA, periodontal (gum) disease is an inflammatory disease. And, like RA, gum disease causes pain, swelling, and tenderness. As it worsens, the inflammation can extend beyond the gums and attack the bone structures supporting the teeth as well as surrounding tissues.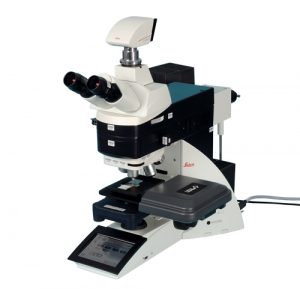 For years, research has been following the close connection between RA and gum disease. They've even noted that gum disease and RA share a genetic likeness, having similar pathogen structures ( agents that cause disease or illness). Another close similarity is in the formation process of both gum disease and RA.
And, the similarities between the two diseases continue further. While both conditions cause chronic inflammation in tissues that connect to bone, researchers have found the particular species of bacteria in each of nearly identical makeup.
A recent study has shown that people who are deemed "at risk" for RA have noteably higher incidences of gum disease. In the study, gum disease was diagnosed in 73 percent of individuals shown to have RA-associated antibodies before any evidence of joint disease (versus 38 percent of individuals without the antibody marker for RA). This suggests they originate from a site outside of the joints.
Perhaps from bacteria in the mouth? Based on its genetic similarities, this would be a logical conclusion.
The study, presented at the 2018 Annual European Congress of Rheumatology, took age, gender, and smoking into consideration.  (http://www.dentistrytoday.com/news/industrynews/item/3499-gum-disease-may-initiate-autoimmunity-related-to-rheumatoid-arthritis)
Previous studies support this connection, even showing how a particular pathogen associated with periodontal disease activates the same destructive process of RA. On a positive note, research has shown that the successful treatment of gum disease can improve RA symptoms, which likely lessens the body's inflammatory load.
A periodontal specialist has advanced training in the treatment of all stages of gum disease (as well as in the diagnosis and placement of dental implants). As a periodontist, it is troubling to know that nearly half of American adults have some level of gum disease. (https://www.perio.org/consumer/cdc-study.htm)
For our nation's health, this poses a particular challenge since research continually reveals close connections between the bacteria of periodontal disease and serious health conditions. For example, research has linked gum disease to heart disease, stroke, memory loss, preterm babies, diabetes, some cancers (including pancreatic and lung cancer), Alzheimer's disease, and impotency — in addition to its connections to RA.
I believe the prevalence of gum disease is mainly due to how its symptoms can go easily ignored until it's potent bacteria are running rampant. By the time the disease is well underway, gum disease bacteria can have penetrated weakened gum tissues and entered the blood stream. This is how it is able to trigger inflammatory reactions that can reach far beyond the mouth.
When gum disease begins (due to an over-accumulation of oral bacteria), it causes the gums to become sore and often bleed when brushing. As the disease progresses, it can lead to persistent bad breath and gum tissues that darken in color. Untreated, pus pockets may form at the base of teeth and teeth can loosen. In advanced stages, teeth may require removal. Gum disease is the nation's main reason for adult tooth loss.
The findings of research is indisputable in this: Our oral health is intricately connected to our overall health. As more adults understand how the presence of gum disease can greatly increase the risk for serious health conditions, we will hopefully see a better commitment to protect overall health through good oral health.
If you need to renew your own commitment to good oral health, or if you have signs of gum disease (as mentioned above), begin by calling 828-274-9440 to learn more or to schedule a consultation appointment (or tap here).
Recent Posts
Categories
Archives