Learn More Blog
The "Why" & "How" of Dental Implants
Posted on Nov 09, 2022 by William J. Claiborne, DDS MS
According to the Centers for Disease Control & Prevention (CDC), over one-fourth (26%) of American adults ages 65 and older have 8 or less natural teeth. The CDC equates this number (having 8 or fewer teeth) as "severe tooth loss" since it impacts an individual's ability to thoroughly eat a healthy diet.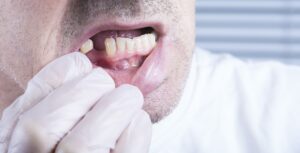 An even worse statistic shared by the CDC is 1 in 6 (17%) adults ages 65 and older have lost all of their teeth.
When it comes to losing natural teeth, they also share that the most vulnerable older adults are those who are poor, have less than a high school education, or are cigarette smokers.
Being totally edentulous (having lost all teeth) amongst the 65 or older age group has fortunately declined over the years. The CDC shared that the figure dropped by more than 30% from 1999–2004 (when it was 27%) to 17% in 2011–2016. At least American adults are moving in the right direction.
https://www.cdc.gov/oralhealth/fast-facts/tooth-loss/index.html
Tooth loss is a bigger deal than is assumed by a large segment of the population. When a natural tooth is removed, its absence causes a reaction that begins below the gum line. What occurs initially is typically not obvious. Yet, the repercussions of "resorption" can become quite the dilemma.
The absence of a tooth root in the upper or lower jaw bone is a loss of stimulation to the bone mass where it was once positioned. These roots provide both stimulation and nourishment that enables the bone to maintain a healthy mass. Without the presence of tooth roots, the bone begins to "melt away." This process is known as resorption.
Think of the stimulation that tooth roots provide to how you might muscle atrophy. We all know that muscles, not used, will shrink in mass. When the jaw bones are lacking stimulation by the tooth roots they're designed to hold, bone mass begins to shrink.
Resorption begins shortly after the tooth root is removed. Once it starts, it continues at an ever-increasing pace. For example, the first year after a tooth root is missing, the loss of bone may be minimal. With each passing year, the pace of loss accelerates.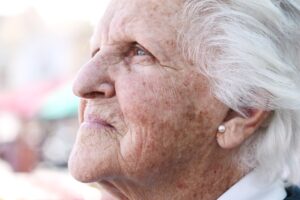 As the bone shrinks in height, the natural tooth roots adjacent to the area of missing teeth are subject to movement and root damage. On average, the next teeth you're most likely to lose are the ones bordering areas of missing teeth.
Obviously, it is important to replace lost teeth before bone loss begins. For the support of remaining natural teeth, it's also important to replace missing teeth as soon as possible so adjacent teeth can retain their proper positions. And, it's HOW you replace them that's most important.
Because dental implants replace the tooth above the gum line AND the root portion below it, the bone is able to retain its mass. Through the sturdy foundation of the jaw bone, dental implants are able to restore the look, feel and chewing stability like that of natural teeth.
As a periodontist, I specialize in the prevention, diagnosis, and treatment of all stages of periodontal (gum) disease. I also have advanced training and skills in the selection and placement of dental implants. In addition, periodontists are particularly skilled in performing cosmetic periodontal procedures.
Our Western NC periodontal dental office features some of the most advanced technology available. This cutting edge technology is beneficial in a number of ways, with much specifically helpful in optimal dental implant diagnosis and planning. This includes:
LANAP With PerioLase MVP 7 – Laser-Assisted New Attachment Procedure is an advanced protocol that efficiently and effectively treats advanced gum disease with the added advantages of a dental laser. For patients who are preparing for dental implant placement, resolving gum disease prior to treatment is mandatory. LANAP offers a non-surgical alternative for patients with moderate to severe periodontal disease with very little discomfort and a quick recovery time.
Cone Beam Imaging – These amazing 3D "x-rays' are ideal for diagnosing and treatment planning. The highly-detailed images provide a clear view of the upper and lower jaw. Because cone beam radiographs show sagittal, axial, and coronal planes, locating and tracking nerve canals optimizes implant placement. The images are captured in a quick, painless process and at minimal levels of radiation.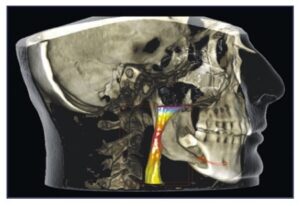 CareStream Cone Beam Computer Tomography Imaging – This enhanced tomography works with 3D imaging for exceptional detail and range.
Computerized Dental Implant Placement – This system provides the futuristic ability to position dental implants before the process actually begins. Through computerized technology, the implants are selected and "ideally positioned" on a 3D model of the patient's jaw. From this, a template is developed for optimal treatment success, even for complex cases.
CS 3600 Intraoral Scanner – Rather than make impressions with bulky, goopy trays, this scanner quickly and comfortably captures digital impressions accurately and easily. These are used to create precision models or appliances (dental implant crowns, bridges, or full arches). The scanner can also reach hard–to–access areas in the patient's mouth for superior results with improved patient comfort.
Sedation – Our Asheville periodontal practice is known for its environment of comfort and respectful care. We understand that over 70 percent of the adult population have some level of dental fear or anxiety. For optimal comfort and relaxation, we offer several sedation options, including oral and IV sedation. With both sedation options, patients are closely monitored with advanced safety equipment throughout treatment.
• Oral sedation is a pill that helps patients relax. It also has an amnesiac effect, leaving most with little or no memory of treatment afterward.
• I.V. sedation (also known as 'twilight sleep') places the patient in a deeper sleep state and erases memory of the procedure. It is administered by a Medical Doctor (MD) who is a board certified Anesthesiologist.
Ideal diagnosis is important, and can save the patient much in overall treatment costs. For example, when missing more than one tooth in one area, one implant can often hold two or a bridge of teeth. Several strategically-placed implants may also be used support a full arch of teeth.
Dental implants restore the ability to eat with stability, chew comfortably, laugh and speak with confidence. Dental implants do not decay and will never need root canals. They have an extremely high success rate, higher than any implant-in-bone option. And, Dental Implants are designed to last a lifetime. With proper selection and maintenance, they will never need replacing or repair.
Dental implants come in many sizes and shapes, each system designed to accommodate various needs and preferences. This means your implant can be chosen to suit your long-term goals.
Proper placement and support in caring for implants is an important part of a successful outcome. However, dental implants can fail. This is why a periodontal specialist can be an asset to your investment. When dental implants are chosen and placed by a Periodontist, he or she can select the one that will work best for you now and throughout your lifetime.
In our Asheville periodontal dental office, we combine technology with our advanced skills and compassionate approach to care so you can enjoy a comfortable, efficient experience that allows you to have optimal success.
Call 828-274-9440 to arrange a consultation. During this time, we can discuss treatment that can achieve your needs and goals as well as the process and anticipated costs.
Recent Posts
Categories
Archives