Learn More Blog
Ties Between Obesity And Gum Disease
Posted on Dec 05, 2019 by William J. Claiborne, DDS MS
QUESTION: What do obesity and periodontal (gum) disease have in common?
ANSWER: They are both inflammatory diseases.
So, how could having healthy gums impact your weight?
Although the connection between obesity and gum disease may seem far-fetched, Researchers from Case Western Reserve University School of Dental Medicine followed their similar path that lead to inflammation.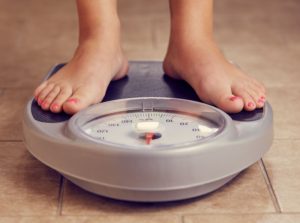 Obesity in the U.S. has become a severe problem. People who are obese have a body mass index of over 30 percent. That means that nearly one-third of their overall weight is made up of fat. Over 35 percent of American adults are categorized as obese.
Obesity can lead to a long list of serious health problems, including:
• Heart disease and stroke
• Type 2 diabetes
• Certain types of cancer
• Osteoarthritis
• Digestive problems
• Sexual problems
• Sleep apnea
By the same token, gum disease is nothing to take lightly. It can have dire consequences far beyond the mouth.
Gum disease is an infection of the tissues that hold your teeth in place. It's typically caused by poor brushing and flossing habits that allow plaque – a sticky film of bacteria – to build up on teeth and harden.
In its initial stage, Gingivitis, it causes the gums to become red, swollen, and bleed easily. In advanced stages, gum disease can destroy the bone and tissue structures that support tooth roots, causing sore, bleeding gums and the need to remove some teeth.
Periodontal disease is associated with an increased risk for:
• Heart disease and stroke
• Type 2 diabetes
• Certain types of cancer
• Arthritis
• Impotency
• Preterm, low birth weight babies
Notice the similarity between the health risks of obesity and periodontal disease?
Studies have concluded that changes in body chemistry affect metabolism, which trigger inflammation–something present in both gum disease and obesity. Because gum disease has been shown to occur in people who are more susceptible to inflammation, the same holds true for being more susceptible to obesity.
While further research on the connection is needed, it is hoped that treatment of one can positively impact the other. For example, by successfully treating periodontal disease, the path to achieving a healthy weight could be a more successful goal as well.
If your 2020 resolutions include a healthy weight goal, then start with a healthy smile. Begin with a periodontal examination by a specialist in periodontics. By reducing inflammation that originates in the mouth, the top-down effect may be the "leg up" you need to move forward for reaching your weight goals.
Call 828-274-9440 to schedule or to learn more about our Asheville periodontal dental office.
Recent Posts
Categories
Archives