Learn More Blog
Use HSA Funds Or Insurance Benefits Before End Of Year
Posted on Sep 22, 2016 by William J. Claiborne, DDS MS
As we're staring October in the face, we realize that the end of 2016 is right around the corner. This typically prompts many of us to assess that list of things we wanted (or needed) to accomplish during the year. If you're like me, there are a few things still hanging.
Each year, we begin with a number of goals. Now, we must face reality as to what we accomplished. Did we have our annual physical? Did we stick to our exercise/weight loss plan? Did we add to our retirement plan? And so on.
With three months to go in the year, this is no time to panic, but to act. However, as a periodontal specialist, I want to be sure your list includes a couple of items, whether you began the year with them or not. As you look at unused insurance benefits or available HSA funds, this is an excellent time to tend to 2016 goals.
First, did you have an Oral Cancer screening? If you had your 6-month dental check-ups and cleanings, that was likely a part of one of the visits. It's wise to be certain, however. If you're not sure, call your dental office and ask.
Did you stick to your daily brushing and flossing commitment? You can prevent much in the way of costs and treatment time by avoiding dental problems in the first place. Twice daily brushing (at least two minutes per time) and daily flossing is an excellent way to keep oral bacteria levels under control. Go further by u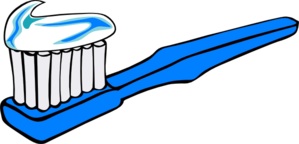 sing a tongue scraper each day. Or, brush your tongue at the end of brushing your teeth. This removes an enormous amount of oral bacteria that has taken up residence in your tongue.
Did you accomplish dental repairs to prevent tooth loss? Although I don't place crowns, I see patients occasionally who have unfortunately lost a tooth because they postponed having one crowned. When your dentist finds cracks or fractures in teeth, he or she may advise having the tooth crowned. This is also the advice for teeth that are overloaded with fillings. If the tooth breaks below the gum line, it requires removal in most cases. Losing a natural tooth leaves you with a new list of expenses and treatment time. A crown can help you avoid this.
Did you achieve the smiling confidence you wanted? For people who wear dentures or partials, the associated discomfort and instability while chewing can be miserable. Dental Implants can solve these problems, restoring a dependable, secure bite. And, because Dental Implants are designed to last a lifetime, they are a wise investment. Begin with a consultation to discuss your best options.
Do you feel good about the appearance of your smile? People who smile often not only appear happier, they are. Research has shown that smiling releases brain chemicals called endorphins. These give us a happiness boost. And, it has also been found that people who smile often live, on average, ten years longer than frequent frowners (who actually decrease their lifespans by a year, on average).
Your smile is not only a part of your facial appearance, it complements your personality and supports your overall health and well-being. Be as dedicated to a healthy smile as you are having a healthy body because, when it comes right down to it, a healthy smile and a healthy body are meant to work as one.
Recent Posts
Categories
Archives