Learn More Blog
What's Keeping You From The Dentist's Office?
Posted on Oct 19, 2021 by William J. Claiborne, DDS MS
As an Periodontist in Asheville NC, I've treated many patients who, to no surprise, developed periodontal (gum) disease because of NOT going to a dentist on a regular basis.
According to the Centers for Disease Control & Prevention (CDC), nearly 65 percent of adults aged 18 and over had at least one dental visit in the past year (based on 2019).
https://www.cdc.gov/nchs/fastats/dental.htm
Unfortunately, that leaves 35 percent of adults who did not.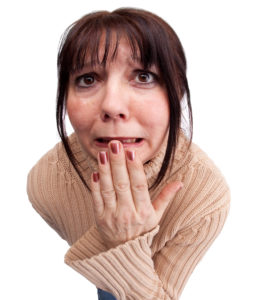 The reason it is recommended to see a dentist for exams and cleanings TWICE A YEAR is because tartar, which is hardened plaque, can cause cavities and gum disease. One plaque hardens into tartar, it can no longer be brushed or flossed away. It must be removed by a dentist or hygienist using special tools.
Tartar is actually a mass of oral bacteria, which has attached itself to the base of (or in-between) teeth. Tartar (also referred to as calculus), is a colony of bacteria that thrive on oral tissues. Bacteria are living organisms and reproduce rapidly. And, the more there are, the more rapidly they amass.
So, what are the common excuses for avoiding regular dental care? See if you've been guilty of one or more:
COST – Some individuals feel dental cleanings and exams are expensive. Actually, there is a great deal of time and training that goes into your individualized care. In addition to the measures of sterilization and instruments, hygienists and dentists are highly-trained, educated, and must stay board certified. As for the investment, these visits are what help you avoid the need for a filling, gum disease, potential damage to teeth due to bite misalignment, and even catch oral cancer at early stages. If dental insurance is not possible, ask if payment plans are available. Many dental offices offer these, most of which are interest-free with no down payment required.
DENTAL FEAR – If fear or anxiety keeps you away from a dental chair, you are not alone. It is estimated that over 70 percent of American adults have some level of this. Sometimes the fear exists because of a traumatic experience in the past or feeling helpless in the chair. Some people react to certain smells and sounds. A few have no idea what prompted their fear, but know it is beyond their control. For these, we advise seeking dental care in a modernized office. Today's advanced technology has greatly enhanced the level of comfort during care as well as reduced treatment time. Too, offices such as our Asheville periodontal dental office offer oral sedation as well as IV sedation (twilight sleep). These are administered by highly-skilled professionals who oversee the patient using advanced safety monitoring equipment. Ask for a consultation and tour before choosing the office that is reassuring to your unique needs.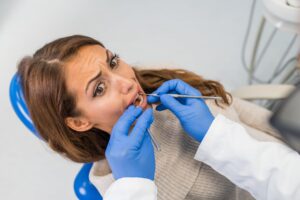 DREAD OF BEING LECTURED – If it's been years since you've seen a dentist, you may be expecting a lecture from the dentist or hygienist (or both!). My staff and I believe that is a sure way to deter someone from cultivating a positive attitude towards their dental relationship. We all want to feel respected and having a caregiver talk "down" to you is unfair, especially because no one knows the story behind your delay or avoidance. If you feel that's going to be a problem, say so. Be upfront with "a lecture is not going to help me." If you feel it's a recurring problem, ask to have your records transferred to an office where you are treated more appropriately.
FEAR OF EMBARRASSMENT – Some adults feel awkward having their denture or partial removed at the dentist's office. Some people fear they'll gag during care, which can trigger coughing and even throwing up. Some feel their mouths are so "bombed out" that it's embarrassing to have a dentist see how much damage has occurred. To reassure you, there is nothing we haven't seen or experienced. Dentists have quite a lot thrown at us during dental school. As a specialist in periodontics, my additional training covered even more in-depth and complex damage or disease. DO NOT worry about your caregivers. They WANT you to rely on them to help you. Almost any dentist or specialist will tell you that our greatest joy comes from taking a patient from a "hopeless" mouth to a patient who has a healthy, confident smile!
TIME IN TREATMENT – Today's advanced technology has greatly condensed the time needed to accurately diagnose and treatment plan almost any dental problem. Many treatments can be completed in just one or two visits. For those who have more extensive needs, dentists can sometimes combine several appointments into one long one. This is made much easier for the patient with the addition of oral sedation. Oral sedation creates a totally relaxed state so the patient can "doze" in and out of treatment. It has a quick recovery and sedated patients are carefully monitored for safety and comfort throughout treatment.
Regardless of WHY you've avoided the dentist, your smile is worth it! Having an appealing smile you feel joyful in sharing adds to your mood, enhances appearance and makes a positive impression to others.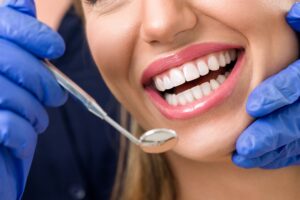 If you've avoided dental care for years (or even decades), you may have signs or symptoms of periodontal disease. These include tender gums that may bleed when brushing, gums that recede from the base of some teeth, gums that turn red in color, and frequent bad breath. Gums are the foundation for teeth, so without healthy gums, your teeth will not be healthy, either.
Too, gum disease will only worsen without treatment. If you are a reader of my articles, you may have read the findings of research that correlates the bacteria of gum disease with serious health conditions. These include stroke, heart disease, preterm babies, some cancers, arthritis, diabetes, and erectile dysfunction.
Let us help you feel the positive aspects of achieving a healthy smile. Begin with a consultation by calling 828-274-9440.
Recent Posts
Categories
Archives